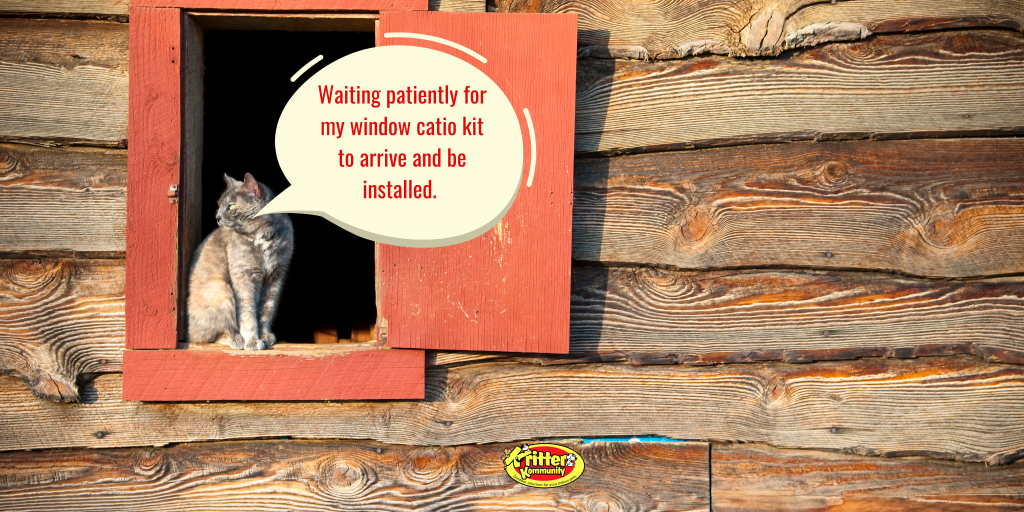 Affectionately named after cat + patio = catio, this term coined for outdoor enclosures for felines has become insanely popular among cat lovers! Fur babies love to catch some sun and bask in puddles of light. Window catio kits are offering feline parents yet another option for this growing trend. People do not want to stay indoors all day knowing their pets are penned up with no fresh air, so here we are. Large outdoor structures are now also condensed into compact boxes for your windows.
Let's pounce in and explore the wonderful world of window catio kits!
A window catio kit is a great way to let your cat enjoy the outdoors safely. Catios provide cats with the opportunity to soak up some sun, play, and explore the outdoors, all while being safe and secure. With the right window catio kit, you can create an area for your cat that is both fun and secure. In this article, we'll discuss some of the features to consider when choosing a window catio kit and share some tips on how to create a safe and enjoyable experience for your furry friend.
Choosing Window Catio Kits
When it comes to window catio kits, there are several factors to consider. First, you'll want to make sure that the kit is designed for your specific window size. This will ensure that your catio is properly secured and fits snugly against your window. You'll also want to consider the material of the catio. Many window catio kits are made from durable materials such as aluminum or PVC, which are both lightweight and durable. Additionally, look for window catio kits that are easy to assemble and maintain.
In terms of safety, it's important to ensure that your window catio is properly secured to your window. You'll want to make sure that all of the fasteners and secure brackets are tightly fastened and that the catio itself is secure. Additionally, you'll want to ensure that the catio is outfitted with a sturdy railing that will keep your cat safe if they attempt to jump or climb.
RELEVANT: 10 Tips For Choosing The Best Cat Enclosure Furniture For Your Catio
Finally, it's important to consider the size of your window catio. If you plan on allowing your cat to lounge, play, and explore, you'll want to make sure that the catio is large enough to accommodate your cat's needs. Additionally, you'll want to make sure that the catio is outfitted with comfortable bedding and scratching posts for your cat to enjoy.
By following these tips, you can easily create a safe and enjoyable window catio for your furry friend. With the right window catio kit and a bit of creativity, you can create a fun outdoor space for your cat to enjoy.
Plant Window Escapes
I especially love this for how insanely easy it is to install in your window!
Check out their video on Etsy.
Let your cat explore the world from the comfort of your home! Installing a 360-degree view window box for your kitty is a breeze and only takes 30 seconds. The ultra-safe mounting and clean design will keep your furry friend safe and warm, while allowing them to bask in the sun and take in all the sights of the great outdoors! Plus, our window boxes come in two different sizes – 24″ to 32″ wide, and two different heights – 12″ or 15″ – and are tested with over 50 lbs before shipping, so you know your kitty is safe. So, what are you waiting for? Get your cat a window box today!
RELEVANT: Purrfectly Stylish: Terra Cotta For Catios
Window Catio Enclosure by Habitat Haven:
Habitat Haven window catios are more than just cages. They provide your cats with an escape hatch to a secure platform outside the home, allowing them to experience the sights, smells, and fresh air of the outdoors.
This is a great way to give your cat the freedom to explore without having to worry about their safety. Not only that, but these enclosures can also help to reduce stress, address behavioral issues, and keep your cats entertained, making them a great choice for any pet owner looking for a safe and healthy way to provide their cat with outdoor access.
Veterinary experts agree that these window catios are the perfect solution for cats who crave the outdoors.
RELEVANT: Clever Cat Catio Builders Directory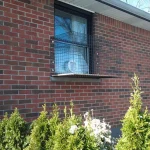 The Window Box ™ by Catio Spaces
If you are handy, I encourage you to get your own plans and make your own window catio kits. This way you can put together several boxes for a few windows too!
Catio Spaces has AH-MAY-ZING enclosures and plans.
The Window Box™ DIY Catio Plan from Catio Spaces is the perfect solution for cats who want to feel the fresh air and get a bird's eye view in a safe space. It can be painted to match your home, or left its natural color, and is ideal for sash or slider windows. The Window Box can also be mounted completely under the window sill with a wall mounted cat door, if desired. Your PDF download of the plan includes a tool and material list, step-by-step instructions, and diagrams to ensure a successful project. Materials are not included.
RELEVANT: Building Your Cat A Window Catio For Less Than $100
Concluding Purrs for Window Catio Kits
Catios, also known as 'cat patios', are a great way for cats to enjoy the sunshine and the outdoors safely. With a window catio kit, you can easily create a catio that your felines can access from a window in your home. Not only will they be able to breathe in the fresh air, they will also feel secure and safe. By using a window catio kit, you can give your cats the best of both worlds – the freedom to enjoy the outdoors and the security of being in the safety of your home.
RELEVANT: Furniture Solutions For Cats In Small Apartments
Window catio kits are also a great way for cat parents living in condos or apartments to give their cats the outdoor experience they love. Catios create a safe and fun environment for cats to watch birds, soak up the sun, and observe their surroundings. The enclosed space of the catio keeps cats safe from predators and the elements so their cat parents can relax knowing their pets are in a safe place. Catios are a great way for cats living in condos or apartments to get the outdoor experience they deserve while giving their parents peace of mind.
RELEVANT: Printable Wall Art For Small Spaces
Why Is Kritter Kommunity Your Trusted Pet Partner?
Lisa Illman is the Founder of Kritter Kommunity, LLC. She has a tuxedo male adult cat currently and she has had him since he was a baby kitten; so Lisa knows well the kitten lifecycle, the teenage cat lifecycle and the adult cat lifecycle (he is currently 11 years old). Prior to her cat Finnegan, Lisa had two FIV positive cats for a decade. They inspired Lisa to invent a cat enclosure so they could safely sit outside and enjoy fresh air and sunshine. She brought the product to market and eventually designed a line of portable catios; they sold on Amazon, Skymall Catalogue, Wayfair and countless other websites. Her experience being a cat parent coupled with her business development and product management experience make her a trusted cat enthusiast partner. She and Finnegan (her cat) test, research and review pet products to give readers the best feedback possible.
NEWEST FROM OUR BLOG
January Is National Train Your Dog Month, Here Is What That Means For You And Your Pup
Making Your Litter Box Senior Cat-Friendly
Kritter Kommunity's Comprehensive Guide To Cat Shelves In 2023
Cat Shelves With Feeding Station: The Perfect Place To Feed Your Kitty