Cats are mysterious creatures. They are fluffy, independent, and sometimes downright enigmatic. You might have noticed that, while some cats are perfectly fine with belly rubs, they draw the line at their toebeans. This post is all about jellybean taboo: why cats won't let you touch their toebeans.
Those adorable little jellybean-shaped paw pads are off-limits for most feline friends. But why do cats resist the temptation to let us squish, squeeze, and smush those precious toebeans? Let's dive deep into this adorable mystery and uncover why cats won't let you touch their toebeans.
The Allure of the Toebeans
Before we get into the why, let's talk about the what. Toebeans are the soft, cushiony paw pads on the underside of a cat's paw. They come in various shapes and colors, often resembling jellybeans, hence the endearing name. These toebeans are not just cute; they serve several important functions for cats, including providing traction, balance, and a bit of shock absorption.
RELEVANT: Cat Toebeans: Everything You Need to Know
Cat Anatomy 101
To understand the toebean taboo, we need to dig into some basic cat anatomy. Cats are incredibly sensitive creatures, and their paws are no exception. Their paws are equipped with numerous touch receptors, making them highly responsive to touch. This sensitivity helps cats navigate their environment and detect subtle changes in texture and temperature.
The Feline Reflex
Now, imagine someone poking at your most sensitive spot all the time. Sounds uncomfortable, right? That's what it's like for a cat when you try to touch their toebeans. When you press on their paw pads, they instinctively retract their claws. It's a reflex designed to protect their delicate paws from potential harm. So, if you've ever tried to hold your cat's paw and noticed them retracting those sharp little claws, it's their way of saying, "Hands off my toebeans!"
Trust and Vulnerability
Cats are also fiercely independent creatures, and they value their personal space. Their paws, particularly the toebeans, are a vulnerable area. In the wild, a cat's paws are essential for survival, used for hunting, climbing, and defending themselves. By letting you touch their toebeans, a cat is exposing a part of their body that's typically reserved for life-or-death situations. So, when they resist, it's not just about sensitivity; it's about trust and vulnerability.
Respect Their Boundaries
Understanding why cats won't let you touch their toebeans is crucial for building a strong bond with your feline companion. If your cat isn't comfortable with it, don't force the issue. Instead, respect their boundaries and focus on other ways to show your affection. Play with them, provide treats, and give them chin scratches or head rubs, which are usually much more appreciated by our feline friends.
The Exception to the Rule
Of course, as with everything cat-related, there's always an exception to the rule. Some cats are more tolerant of toebean touches than others. If you've got one of these rare toebean-tolerant felines, consider yourself lucky. However, even with these cats, it's essential to approach with caution and be attuned to their signals. If they ever give you that "I'm not in the mood for toebean love" look, respect it!
In Summary
In the world of cats, toebeans are a highly sensitive and personal area. Cats won't let you touch their toebeans because of their natural reflexes, sensitivity, and the vulnerability of that particular part of their body. It's crucial to respect their boundaries and find other ways to show your love and affection. Remember, every cat is unique, and it's up to us to understand and appreciate their individual quirks and preferences.
This post is all about jellybean taboo: why cats won't let you touch their toebeans.
So, while you might not be able to indulge in toebean squishing, there are plenty of other ways to bond with your furry friend. Whether it's a purr, a cozy nap together, or a playful game of chase, the love between you and your cat is built on understanding and respect. And that's something truly special in the world of pet ownership.
With that said, here's to all the cats and their adorable, off-limits toebeans! 🐾🐾
Lisa Illman is the Founder of Kritter Kommunity, LLC. She has a tuxedo adult cat and has had him since he was a baby kitten. Before her cat Finnegan, Lisa had had two FIV-positive cats for over a decade. They inspired Lisa to invent a cat enclosure and a portable catio so they could safely sit outside and enjoy fresh air and sunshine. Lisa had a Poodle and a parakeet growing up. She currently loves to pet-sit for her neighbors' dogs and cats.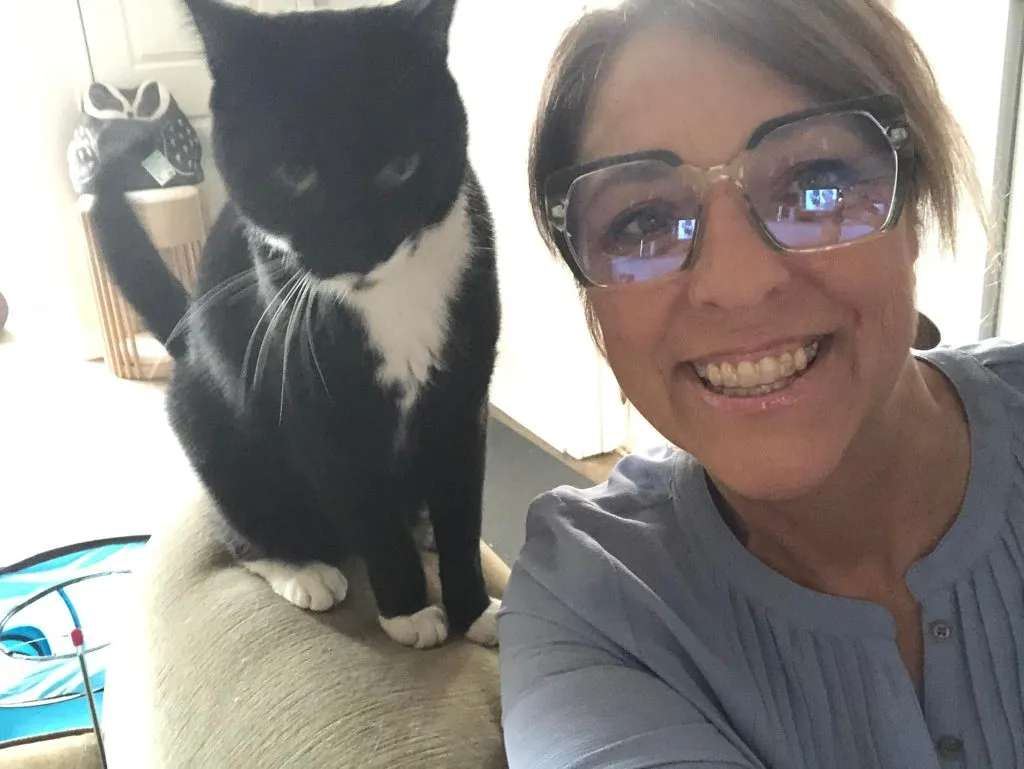 Why is Kritter Kommunity Your Trusted Partner?
Our mission at Kritter Kommunity is to promote happy and healthy lives for pets and their owners. We specialize in Barkitecture and designing tips for pet-friendly homes, utilizing the natural instincts of cats, dogs, and small critters to create a home life that pets and people love. From tips on pet care to reviews on pet toys and furniture, we are a go-to source for all things cats, dogs and small critters. Join us in celebrating the joys of pet ownership and providing the best possible lives for our furry friends.