If you are looking to get a Valentine's Day gift for a cat lover, look no further. We have curated a nice selection for you to choose from! This post is all about Valentine's Day gifts for cat lovers.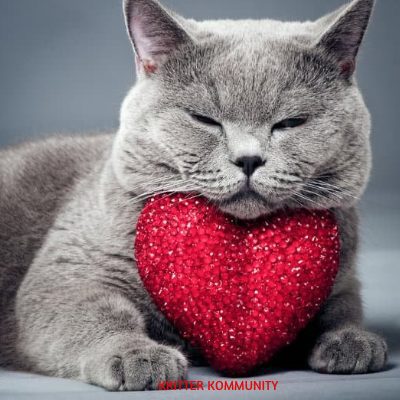 Valentine's Day is the perfect opportunity to express your love to the special cat lover in your life. If you are looking for thoughtful gifts that will be cherished by your cat-loving partner, then you have come to the right place! From luxury purses to cat-themed art and even a sterling silver cat ring, we have something special for every cat lover this Valentine's Day. 
Valentine's Day Gifts for Cat Lovers
Cat Lover Luxury Purse
Okay fabulous and thoughtful gift giver, here is the firstValentine's Day gifts for cat lovers idea.
A luxury purse can be a great accessory gift idea; grab a wallet and luggage tag too!
Cat Lover Art
Art can be tricky to gift someone, but if you know your buddy you will do fine! Also knowing if she has her eye on a piece of cat art that she hasn't bought herself is always a super nice gesture.
Cat Breed Shopping Bag
Does your cat lover pal have a specific cat breed, like a sphynx cat? Think about a shopping bag that is either breed specific or has a bunch of cats on it.
You can also fill the shopping bag with kitty cat essentials! Here is a list of our favorite must haves for any cat parent.
RELEVANT: Cat Essentials
Cat Eye Shaped Sunglasses
I love these!
Umbrella
Keep your cat loving friend dry with and stylish with a cat-themed umbrella. Talk about a fun conversation piece on a rainy day!
Decadent Cat Themed Chocolate
Who doesn't love a box of chocolates? And these are kitty cat themed!
Subscription To A Cat Box
THIS is a pawesome gift idea!
Grab a month, or an entire year subscription from Cat Lady!
Throw Rug
A fun kitchen mat or throw rug can really make a statement! A door mat will be a great gift too.
Drinking Glasses
Does your cat lover enjoy a tall glass of iced tea, or perhaps a glass of wine?
These are adorable!
Pearl Cat Earrings: Gold
I absolutely love these. Chic yet playful, a pair of cat pearl earring would go over very well with a kitty cat lover!
RELEVANT: Sterling Silver Cat Ring
Concluding Purrs
Enjoy shopping for your cat loving pal for Valentine's Day. Hopefully you will get yourself something too (especially if you are a feline fanatic).
Until next time, purr forward.
RELEVANT: Gift Ideas for Cat Lovers
Latest from the Blog