Covid-19 literally changed how pet owners work and live. Although having the company of your adorable fur baby all day long is one of the major advantages for cat owners who work from home, there are challenges. This content should help you navigate the home-office cat life and inspire new ideas. This post is all about designing a home-office for cat owners.
RELEVANT: Crochet Cat Couch
Updated November 8th, 2022
How Can I Work From Home With A Cat?
Cat lovers who now home-office will need to keep their pet in mind when designing the home office. There is so much to consider such as valuables need to be protected and kitty needs to be kept safe. Here are some tips to designing a pet-friendly home office for cat owners.
There is no doubt, working from home with a cat can be challenging! We put together this list of things to arrange in such a way with details below. In the meantime, the cliff notes are: 1) Keep Your Computer Safe 2) Keep A Brush Set Handy 3) Hide Breakables 4) Cat-Friendly Design With Cat Furniture. With these simple tricks and tips, you and your cat can enjoy the HO lifestyle!
How To Work From A Home Office With A Cat
If you are working on a PC try to raise it off the ground. If fur gets into the computer it can cause damage and be expensive to repair. Or if you cat decides the PC looks like a scratching post you also could be faced with an expensive computer repair bill.
RELEVANT: How Do I Make My Room Dog Friendly?
If you are working on a laptop (they LOVE to sleep on laptops, WHILE you are working) be sure to close it when you are not using it. In order to keep your cat at bay while you are busy typing away, create boundaries (yeh, right – I know) by putting her bed nearby. Gently move her to the bed with her toys and firmly say "no" if she tries to sit on your keyboard. It is challenging to do, but it will be even more challenging trying to type if she is laying on your hands!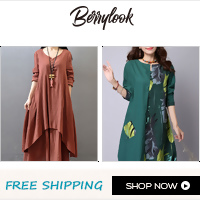 Although it is super cute when your cat lays on top of the keyboard, Fur can get into the trickiest of places. If your cat puts her paws on your keyboard (and we can pretty much determine that WILL happen) her fur will definitely get in between the buttons. Not to mention, your documents and hard copy memos will become furry too.
Imagine if you post a client some documents and they find some fur included too. It won't give a professional impression. It's sort of like the equivalent of finding a hair in your dish at a restaurant. Eww, okay not that bad but you get the point.
I love this brush set at Amazon. I keep it at my desk and use it frequently. It is great for cat hair and just all around dust too.
It can also get into electronics and cause damage or technical malfunctions in the same way it could with the computer.
It is not totally avoidable (unless you have a Sphynx cat) so the best way to deal with it is regular grooming. If you can fit in time for a quick brush before you start work each day and vacuum at the end of each day it will eliminate a lot of potential fur issues. Two small tasks that sure beats a commute to work any day. This little vacuum cleaner is great to have around if you are a pet owner!
This little guys is pretty perfect. Bissell puts out some great pet products and this is one of them! I love it that it is cordless too.
Hide The Breakables
Luckily the minimalistic look is totally in fashion now. If you have special ornaments or decorations make sure they are not on display in your office or you run the risk of the cat accidentally smashing something expensive or special to you. Also try to conceal cables, cords and other electrical items that might look tasty and chewable. If you can go wireless whenever you upgrade a device. Finally keep all office supplies in a drawer away from curious paws.
Cats (at least mine!) love to knock stuff off the shelf, desk or countertop and watch it go smash. It you have anything glass or breakable, perhaps store it in your desk drawer. You should probably assume your coffee mug will get knocked over at some point. Your cat, just being a cat, will have to make that a top priority at some point. He is probably plotting the mug's demise now.
Cat-Friendly Design
Cats love to sit on window sills and watch the world go by. Think about this when you decide where to put the biggest furniture item which is probably your desk.
Maybe put a shelf at the appropriate height by the window so your cat can have it's own special place to sit.
Our other posts, Pet Friendly Design Ideas and Cool Design Ideas For The Cat Lover's Home have lots of tips for this type home decor.
Wall art such as framed photography or a feature clock is a great way to decorate your office since that is well out of reach of your cat. 
Exercise and Playtime
Be sure to schedule play dates with your cat throughout the day. He will especially appreciate a schedule (cats love consistency!)
Exercising your indoor cat through playing is also a good way to release his energy.
Here are some ideas: 
Build an obstacle course with tunnels and shelves for them to explore.
Invest in a few cat toys that your cat can chase around the house.
Hang a bird or butterfly toy from the ceiling for your cat to bat at.
Spend a few minutes a day playing with your cat using a laser pointer.
Create a makeshift scratching post with a cardboard tube and some rope.
Play hide and seek with your cat and reward them with treats when they find you.
Plan For Cat Naps and Cuddles
Let's be realistic. If you are typing away at your computer your cat will be making moves to shimmy onto your lap.
Cat owners know how much cats like to be close to them and also enjoy the body warmth. But having a snug and warm bed in your office (for your cat, not for you) will make it feel at ease in the office space and you will at least have a chance to get some office time without having a cat connected to your body.
Give Your Cat His Own Cozy Space
There are times when your cat will have to exit the office so make sure you have a second option for your cat to hang out that is warm. If you are having an important Zoom meeting with a new client it might not be ideal if Chocolate or Panda sudden pops up on the screen as it wiggles onto your lap. Meowing, purring and other cat noises should be muted if you have a VIP on the line. Don't feel bad about banishing your cat from the home office for a brief time.
You can offer him his own entire room and close the door (which he will probably scratch and claw at like his life depends on getting out), put a blanket in some closet space, or have a cat nest or enclosure for him to hang out in.
Concluding Thoughts On Working From Home With Your Cat
If you leave the room put the lid of your lap top down so you don't return to some pesky paws bouncing on the keyboard. (If only we could train them to reply to emails!) Dust your lap top often to avoid fur getting caught in the keys.
Implementing the above tips will wildly help you get some work done without your kitty cat laying across your lap or keyboard.
For tips on cat-friendly design, catatizing™ and getting useful but feline inspired decor, check out our other blog posts:
"Cat Furniture Your Feline Friendly Home Can't Do Without"
"How To Beautify Your Home With Modern Cat Furniture"
"Furniture Solutions For Cats In Small Apartments"
And don't forget, you are not alone, there are millions using their homes as offices now who are figuring out how to fit into their pet's space.
Why Is Kritter Kommunity Your Trusted Pet Partner?
Lisa Illman is the Founder of Kritter Kommunity, LLC. She has a tuxedo male adult cat currently and she has had him since he was a baby kitten. Prior to her cat Finnegan, Lisa had two FIV positive cats for a decade. They inspired Lisa to invent a cat enclosure so they could safely sit outside and enjoy fresh air and sunshine. She brought the product to market and eventually designed a line of portable catios; they sold on Amazon, Skymall, Wayfair and countless other websites. Her experience being a cat parent coupled with her business development and product management experience make her a trusted cat enthusiast partner. Lisa also has worked in a home office with at least one feline (sometimes two) for over ten years. She and Finnegan (her cat) test, research and review cat products to give readers the best feedback possible.
Your home office should now be pet-proof and pet-friendly. It's time to get to work.