Let's chat about the Maine Coon cat! These awesome furballs are famous for their good looks, friendly personalities, and impressive size. People often call them the 'gentle giants' of the cat world, and they've totally won over cat lovers everywhere. But you know what's cool? There's this air of mystery and legend around where they came from. This post is all about the mythical origins of the Maine Coon cat.
In this blog post, we're going to dig deep into the fascinating history of Maine Coon cats, sorting out what's real and what's just folklore to find out how these incredible kitties got their start.
BLACK MAINE COON CAT GUIDE: UNVEILING THE BEAUTY, CARE, AND HEALTH OF THIS MAJESTIC FELINE BREED
The Legend Begins
Let's start with the most popular and enduring myth about the Maine Coon's origin. One story claims that these cats are the result of crossbreeding between domestic cats and raccoons. While this notion is entertaining, it's biologically impossible. Cats and raccoons belong to entirely different species and cannot produce offspring together.
The idea that Maine Coons are part-raccoon likely originated from their striking, bushy tails and tufted ears, which resemble those of raccoons. However, these distinctive features are simply characteristics that have been passed down through generations of breeding.
The Seafaring Cats
One of the most widely accepted theories about the Maine Coon's beginnings is that they were brought to America by seafarers. Sailors, traders, and explorers often kept cats on board to help control shipboard rodent populations. These cats, believed to be primarily from Europe, likely interbred with local felines upon arrival in the New World, eventually giving rise to the Maine Coon breed.
Viking Voyage Theory
A particularly intriguing variation of the seafaring cat theory suggests that the Maine Coon's ancestors can be traced back to Norwegian Forest Cats. According to this theory, Norwegian seafarers, possibly Vikings, brought these cats to North America. The cats, already adapted to harsh climates, thrived in the rugged Maine wilderness.
Supporters of this theory point to the Maine Coon's large size, tufted ears, and thick water-repellent fur, all characteristics shared with the Norwegian Forest Cat. While the evidence remains circumstantial, it adds an element of adventure to the Maine Coon's story.
The Royal Connection
Here's a juicy tidbit for all you Maine Coon cat fans out there: Some folks believe that these majestic kitties have a royal connection! The story goes like this: Marie Antoinette, the famous French queen, supposedly had a plan to escape to America before the French Revolution got dicey. As the legend goes, she sent her beloved Angoras, or cats with similarly luxurious long fur, to safety across the ocean. Once these posh felines made it to the New World, they mingled with the local cats, and voila, the Maine Coon breed was born. It's a charming story, no doubt, but there's one little catch – we don't have any concrete proof to back up this regal theory.
The Real Deal
So, what is the actual origin of the Maine Coon cat? Well, while the exact details may remain elusive, the most plausible theory is a combination of the seafaring cat and Viking voyage theories. It's likely that a mix of domestic cats from Europe, possibly including Norwegian Forest Cats, were brought to North America by early settlers and sailors. Over generations, they adapted to the harsh climate of Maine, evolving into the majestic Maine Coon we know today.
The Maine Coon Today
Fast forward to the present, and the Maine Coon cat has achieved significant popularity. These gentle giants are known for their friendly and sociable nature, making them perfect companions for families and individuals alike. Their large, muscular frames and luxurious, water-repellent fur continue to be their signature traits, reflecting their history as rugged survivors of the Maine wilderness.
If you're considering bringing a Maine Coon into your home, be prepared for a cat with a big personality and a bigger heart. They're intelligent, playful, and incredibly loyal to their human companions. But don't forget that they also have a taste for adventure, so providing them with ample stimulation and playtime is essential.
Are Maine Coon Cats Really Linked to French Royalty?
The link between Maine Coon cats and French royalty is a fascinating and enduring legend, but it lacks concrete evidence.
According to the story, Marie Antoinette, the infamous queen of France, planned to escape the French Revolution and sent her cherished Angoras or similar long-haired cats to safety in America.
These aristocratic felines supposedly mingled with local cats, leading to the development of the Maine Coon breed. While it's an enchanting narrative, the historical record doesn't provide conclusive support for this theory.
In fact, the Maine Coon's true origins likely lie in North America, but the allure of a royal connection continues to captivate Maine Coon enthusiasts and cat lovers alike.
In conclusion, the mythical origins of the Maine Coon cat may be more rooted in legend than in fact. While they didn't descend from raccoons or have a direct connection to Marie Antoinette, their true story is still a captivating tale of adaptation, survival, and the enduring allure of these majestic felines. Maine Coons have come a long way from their enigmatic beginnings, and today, they continue to enchant cat lovers worldwide with their charm, grace, and undeniable charm.
Lisa Illman is the Founder of Kritter Kommunity, LLC. She has a tuxedo adult cat and has had him since he was a baby kitten. Before her cat Finnegan, Lisa had had two FIV-positive cats for over a decade. They inspired Lisa to invent a cat enclosure and a portable catio so they could safely sit outside and enjoy fresh air and sunshine. Lisa had a Poodle and a parakeet growing up. She currently loves to pet-sit for her neighbors' dogs and cats.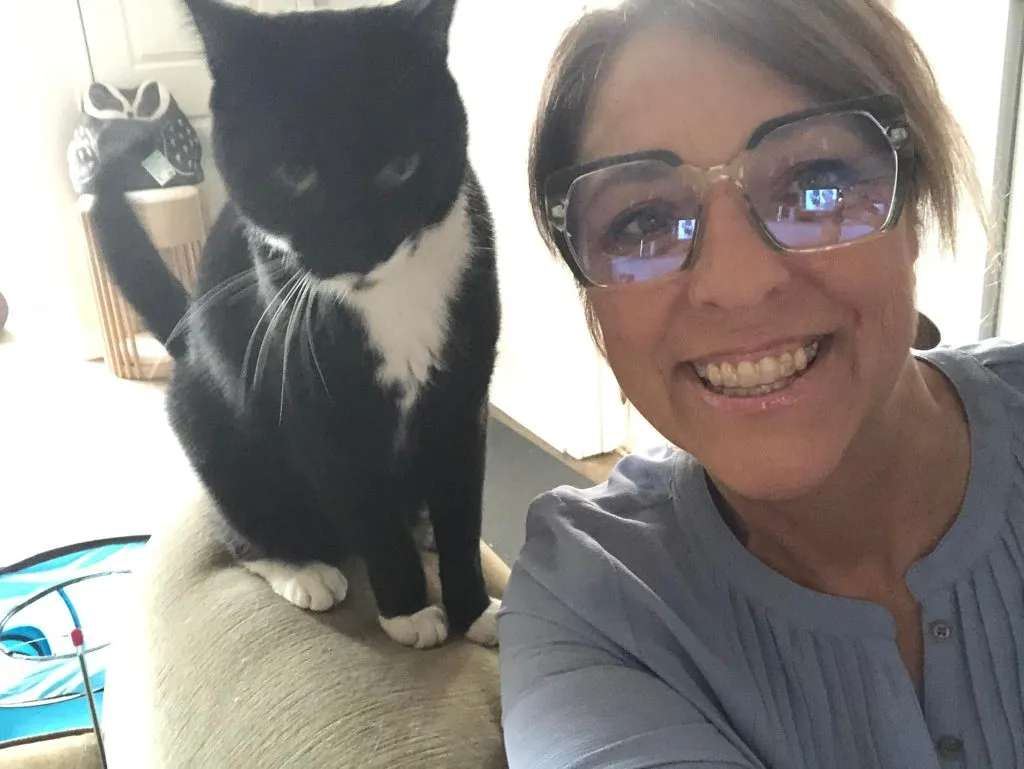 Why is Kritter Kommunity Your Trusted Partner?
Our mission at Kritter Kommunity is to promote happy and healthy lives for pets and their owners. We specialize in Barkitecture and designing tips for pet-friendly homes, utilizing the natural instincts of cats, dogs, and small critters to create a home life that pets and people love. From tips on pet care to reviews on pet toys and furniture, we are a go-to source for all things cats, dogs and small critters. Join us in celebrating the joys of pet ownership and providing the best possible lives for our furry friends.