The texture of a cat tongue is both rough and tender. It will be used to lick your face in affection and also for hairballs and butt-licking. It is a piece of perfected strangeness while coming with a fascinating set of features to enable a cat to groom themselves and eat prey. While most cat-owners don't pay too much attention to their feline companions' tongue, it is an essential part of a cat's anatomy.
The Cat's Tongue is Covered with Papillae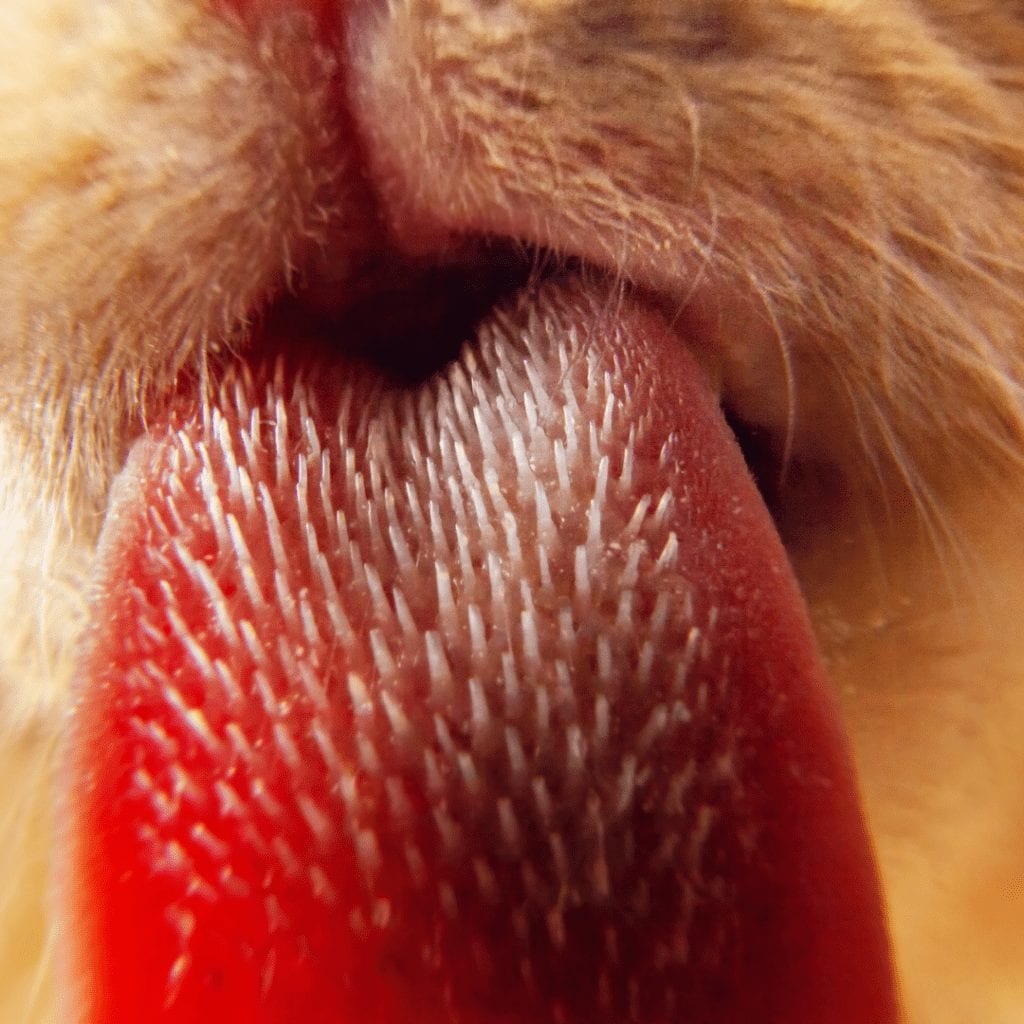 On the surface of a cat's tongue, you will find tiny and backward-facing barbs. These are known as papillae and are what cause that rough sensation when a cat licks you. It has several essential functions.
Papillae make it easier for a cat to rasp meat from the bones of its prey.
It also aids in grooming as it collects debris, dirt, and even loose hair.
While all this is fantastic, it does have a downside. Because these barbs are backward-facing, everything the cat collects will probably get swallowed. This can also make yarn, tinsel, or string a little dangerous if the cat gets some in its mouth.
A Cat's Taste Buds are Different Than Yours
As humans, we love sugary sweets and can taste things that are sour, salty, bitter, and umami. Many scientists have speculated that a cat can't taste any sweet food. It is believed they taste something different than the sugary goodness that you do as a human. They may also have different sensations when it comes to taste that is different from yours.
RELEVANT: Why Do Cats Purr?
A Cat's Tongue is Uniqueness Defined
Seeing a cat drink water in slow-motion is an experience in poetry and evolution. A feline's tongue works as a tiny scoop that will pull the liquid out of the bowl. After this, it will propel it directly into the cat's mouth in a straight column. While you can try and kneel to watch your best friend drink water, they do this too quickly. Watching it in slow-motion makes it appear they are defying gravity. A cat will also pant when it's hot. So, your feline's tongue works like a built-in air conditioner.
How Does a Cat's Healthy Tongue Look?
A cat tongue can vary in color. It usually depends on if it is getting enough oxygen in its body. Your cat's tongue should be a healthy pink color. If it becomes white or a paler pink, or even a shade of blue, contact your vet immediately.
If you find yourself watching your cat groom themselves, you are witnessing magic. Since a cat is technically a predator, her tongue has evolved to things like grooming and even help with consuming prey. Keep in mind that when a cat grooms itself, its more than just vanity. A cat tongue is a tool designed to elevate a cat to be a top predator, but lucky for you, it would rather nap on the window ledge and soak up the sun.
Kritter Kommunity Contributor