The Persian cat is one of the most beloved cat breeds around the world, renowned for their calm demeanor, affectionate nature, and especially their soft and fluffy coats. This blog post is all about the softest cat fur on any single cat breed.
Persian cats have been cherished for their beautiful long fur for centuries, and their coats are truly a marvel to behold. The softest cat fur on any single cat breed is truly the Persian. In this blog post, we will delve deeper into the Persian cat's coat, exploring its features, maintenance, and the best ways to keep it healthy and lustrous.
RELATED: 5 Long-Haired Cats That Make Great Pets
Features of the Persian Cat Coat
Persian cats have long, dense, and luxurious coats that come in a wide range of colors and patterns. Their coats are made up of three layers of fur: the outer guard hairs, the middle awn hairs, and the soft and fine undercoat.
Some Persian cats are double-coated like their cat colleague the Main Coon.
Double-coated or triple coated, the combination of fur layers helps to keep the Persian cat warm. Their luscious long locks also protect their skin from the sun and other environmental factors.
RELATED: The Munchkin Cat vs Regular Cat: What's The Difference?
Maintenance
Maintaining the Persian cat's coat can be a challenge, as their hair can easily become matted and tangled if not properly groomed.
Regular grooming is essential to keep their coats healthy and shiny. It's recommended to brush the Persian cat's hair at least once a day, using a comb or brush with wide teeth to avoid pulling or tearing their fur.
RELATED: 5 Best Grooming Brushes For Luscious Locks Of Long-Haired Cats
Additionally, bathing the Persian cat every few weeks can help to keep their coat clean and free of dirt and oils.
Conclusion
Overall, the Persian cat's coat is truly a marvel of nature, and is one of the many reasons why these cats are so beloved by cat enthusiasts around the world. However, it's important to remember that with great coat comes great responsibility, and regular grooming is essential to keep their fur healthy and shiny. By following the tips and guidelines outlined in this post, you can help to ensure that your Persian cat's coat remains soft, silky, and luxurious for years to come.
RELATED: Can Persian Cats Be Tuxedo Cats?
This blog post is all about the softest cat fur on any single cat breed.
RELATED: Everything You Need to Know About Calico Cats
Lisa Illman is the Founder of Kritter Kommunity, LLC. She has a tuxedo adult cat and has had him since he was a baby kitten. Before her cat Finnegan, Lisa had had two FIV-positive cats for over a decade. They inspired Lisa to invent a cat enclosure and a portable catio so they could safely sit outside and enjoy fresh air and sunshine. Lisa had a Poodle and a parakeet growing up. She currently loves to pet-sit for her neighbors' dogs and cats.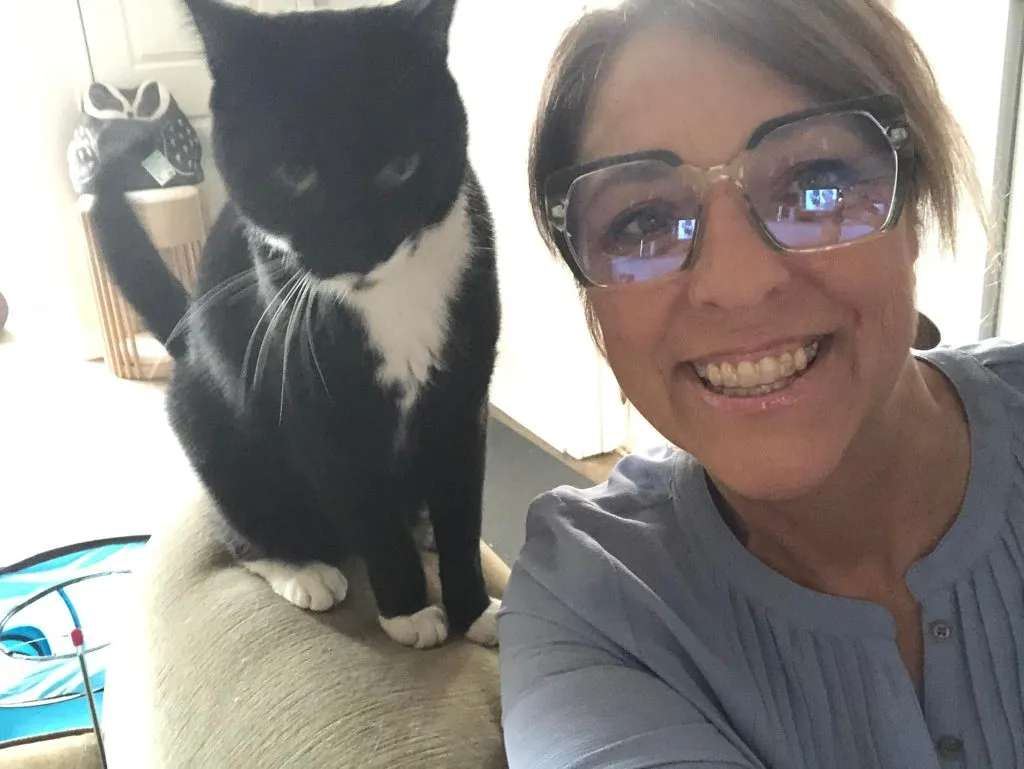 Why is Kritter Kommunity Your Trusted Partner?
Our mission at Kritter Kommunity is to promote happy and healthy lives for pets and their owners. We specialize in Barkitecture and designing tips for pet-friendly homes, utilizing the natural instincts of cats, dogs, and small critters to create a home life that pets and people love. From tips on pet care to reviews on pet toys and furniture, we are a go-to source for all things cats, dogs and small critters. Join us in celebrating the joys of pet ownership and providing the best possible lives for our furry friends.