I love those butterscotch feline coats on calicos! They are so very pretty. No doubt, calico cats are known for their stunning coat patterns, with patches of black, white, and orange. However, some people believe that these cats have a shorter lifespan compared to other felines. Is there any truth to this claim? Exploring shorter lives, calico cats, and the real truth!
Do calico cats live shorter than other cat breeds?

Let's explore the topic of calico cats and their life expectancy.
Firstly, it's important to understand that calico is not a breed of cat, but rather a coat pattern that can be found in various breeds. Therefore, when it comes to life expectancy, there isn't a specific study that focuses solely on calico cats.
RELEVANT: From Calico to Tabby to Tuxedo: A Guide to Cat Colours And Patterns
Feline Genetics: The Reason Behind Male Calico Cats' Short Lifespan
Female calico cats are known for their beautiful coats and longer lifespans, which has been a topic of research for many years. One theory is that the genes that create the calico color pattern may be linked to longevity.
"Females (XX) carry twice as many X-linked genes on their sex chromosomes as males (XY)"
Studies have shown that female cats tend to outlive their male counterparts, and since calico cats are almost always female, they may actually have a longer lifespan.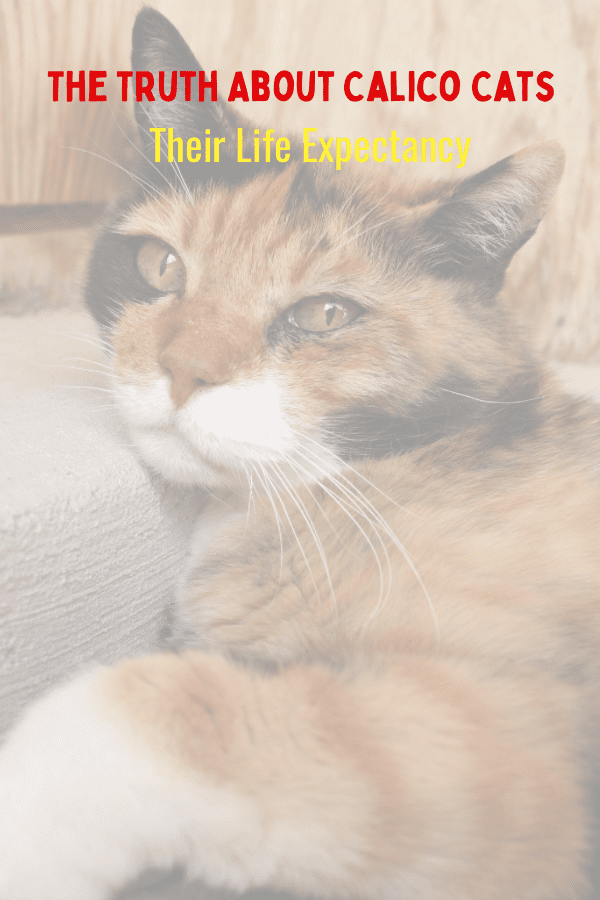 The Mysterious Link Between Male Calico Cats and Shorter Lives
Male calico cats have shorter lives due to the genetic abnormalities caused by the extra X chromosome. While these cats are rare and unique, it's important to be aware of the health issues they may face. As cat owners, we can help our feline friends live longer and healthier lives by providing them with proper nutrition, regular veterinary check-ups, and lots of love and attention.
RELEVANT: Calico Cats & Kittens
But in general, shorter lives in calico cats is just not true. Calico cats are not any different than any other kitty cat. From house cat to purebred feline, calico cats can live up to 15 years old and sometimes longer!
Furthermore, a cat's life expectancy can be affected by various factors such as genetics, diet, exercise, and healthcare.
Keeping your cat indoors will also affect her life expectancy.
When Building Catios Is Not An Option [2021 Updated]
Building Your Cat A Catio For Less Than $100
Your First Catio: 10 Essential Steps To Success
Catio Accessories: The Essential Guide to Making Your Catio Purr-fect
Keep Cats Safe: Indoor/Outdoor Pet Pen
As long as these factors are properly managed, a calico cat can live just as long as any other cat.
There is no evidence to suggest that shorter lives and calico cats are linked; especially compared to other cats. While some may believe in this myth, it's important to remember that a cat's life expectancy depends on various factors and not just their coat pattern. So, if you're considering adopting a calico cat, don't let this myth deter you! With proper care and attention, your calico cat can live a happy and healthy life just like any other feline.