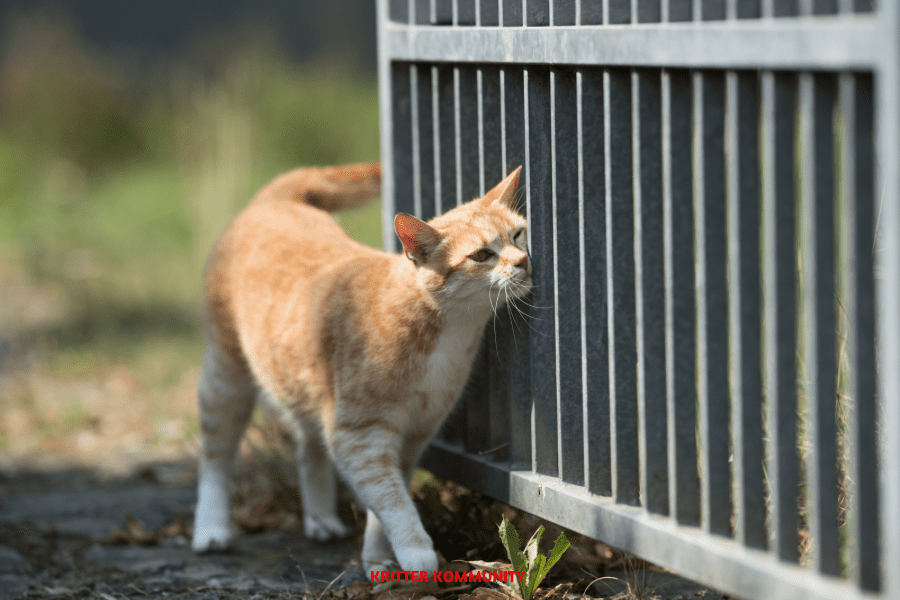 As a proud cat owner, I've always believed that our feline friends deserve the best of both worlds – the indoor comfort and outdoor adventures. But the age-old question often leaves cat owners puzzled: How high does a cat fence need to be to keep felines from going on their unscheduled neighborhood explorations? In this blog post, I'm going to elaborate on the ideal fence height and delve into the benefits of giving your furball some outdoor time.
The Cat Conundrum
Cats are curious creatures by nature. The moment they spot an open door or an unguarded window, they seize the opportunity to dash outside. This can be both dangerous for them and anxiety-inducing for you, especially if you live near busy roads or in areas with wildlife predators. So, what's the solution? A cat-proof fence!
The Ideal Cat Fence Height
Alright, let's cut to the chase. How high should a cat fence be to keep your kitty contained? The general consensus among cat owners and experts is that a fence should ideally be at least 6 feet (1.8 meters) high. This height is a good starting point, as it makes it more challenging for your cat to jump over the fence and escape to the great outdoors.
Remember, cats are agile and fantastic jumpers, so a 4-foot fence won't do the trick. Even if your cat doesn't clear it in one bound, they might find a way to scramble up and over. However, a 6-foot fence can be a considerable deterrent for most feline escape artists.
RELEVANT: Cat-Proof Your Yard with the Right Cat Fence
Now, here's a pro tip: If you're dealing with a particularly nimble and determined kitty, consider adding a cat-proof topper to your fence. These extensions come in various styles, from roller bars to angled brackets, making it even harder for your cat to make their Houdini-like escapes.
The Benefits of Giving Cats Outdoor Time
Before you dive headfirst into building a fortress of a fence, you might be wondering why it's worth the effort. Well, here are some compelling reasons why outdoor time is essential for your cat's well-being:
1. Mental Stimulation
Cats are highly intelligent animals, and they thrive on mental stimulation. Outdoor time exposes them to a world filled with new scents, sights, and sounds, providing endless opportunities for exploration and enrichment.
2. Exercise and Health
Just like humans, cats need regular exercise to stay fit and healthy. Allowing your cat to roam outdoors encourages physical activity, which can prevent obesity and related health issues.
3. Reduced Stress and Anxiety
Cats that spend time outdoors tend to be less stressed and anxious. The fresh air, the feeling of the sun on their fur, and the opportunity to engage with nature can help alleviate stress and promote relaxation.
4. Natural Instincts
Cats are natural hunters, and being outdoors allows them to express these instincts. It's like an all-you-can-eat buffet of entertainment, as they stalk birds, chase insects, and explore their hunting skills.
5. Vitamin D
Just like us, cats benefit from the sun's rays. Sunlight helps their bodies produce vitamin D, which is vital for their bone health.
In Conclusion: How High Does a Cat Fence Need to Be?
In my experience as a cat owner, giving your feline friend outdoor time is immensely rewarding. But, remember, safety first! Ensure your fence is at least 6 feet high and consider a cat-proof topper for added security. With these measures in place, your cat can enjoy the best of both worlds – the safety of home and the excitement of the great outdoors.
Now, it's time to build that purrfect fence and let your cat indulge in some well-deserved adventures. Trust me; they'll love you even more for it! 😺🌞🏡
Lisa Illman is the Founder of Kritter Kommunity, LLC. She has a tuxedo adult cat and has had him since he was a baby kitten. Before her cat Finnegan, Lisa had had two FIV-positive cats for over a decade. They inspired Lisa to invent a cat enclosure and a portable catio so they could safely sit outside and enjoy fresh air and sunshine. Lisa had a Poodle and a parakeet growing up. She currently loves to pet-sit for her neighbors' dogs and cats.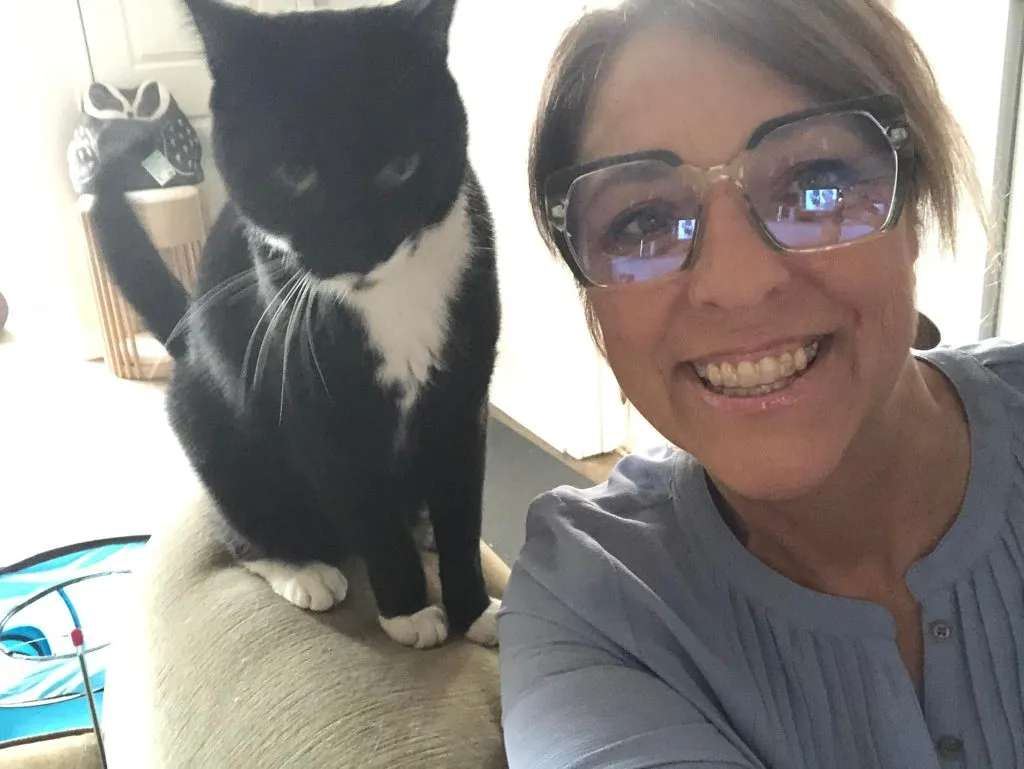 Why is Kritter Kommunity Your Trusted Partner?
Our mission at Kritter Kommunity is to promote happy and healthy lives for pets and their owners. We specialize in Barkitecture and designing tips for pet-friendly homes, utilizing the natural instincts of cats, dogs, and small critters to create a home life that pets and people love. From tips on pet care to reviews on pet toys and furniture, we are a go-to source for all things cats, dogs and small critters. Join us in celebrating the joys of pet ownership and providing the best possible lives for our furry friends.