When it comes to the Calico cats, many owners, and even those who don't own cats, find them truly fascinating. These multicolored cats often look like someone took different parts for different cats and use them to build one. But no matter what their color, it is hard to deny a calico cat's adorableness.
Their color has made them immensely valued in many parts of the world. In some countries, calico cats are seen to hold supernatural powers and benefit their owners in many different ways. Folklore aside, calico cats do come in different shapes, personalities, and even eye colors.
What makes calico cats so popular is that their fur contains distinct patterns that are entirely random. You can't breed a calico cat for a signature appearance as you would another type of breed. There are, however, some exciting things to know about calico cats that might give you a shock.
Home Office Supplies for Cat Lovers
Calico cats aren't breed-specific. This means they don't belong to any breed of cat. A Calico isn't even a breed so much as a type of fur pattern. This means any cat can produce calico cats as you will find many of them come from different breeds.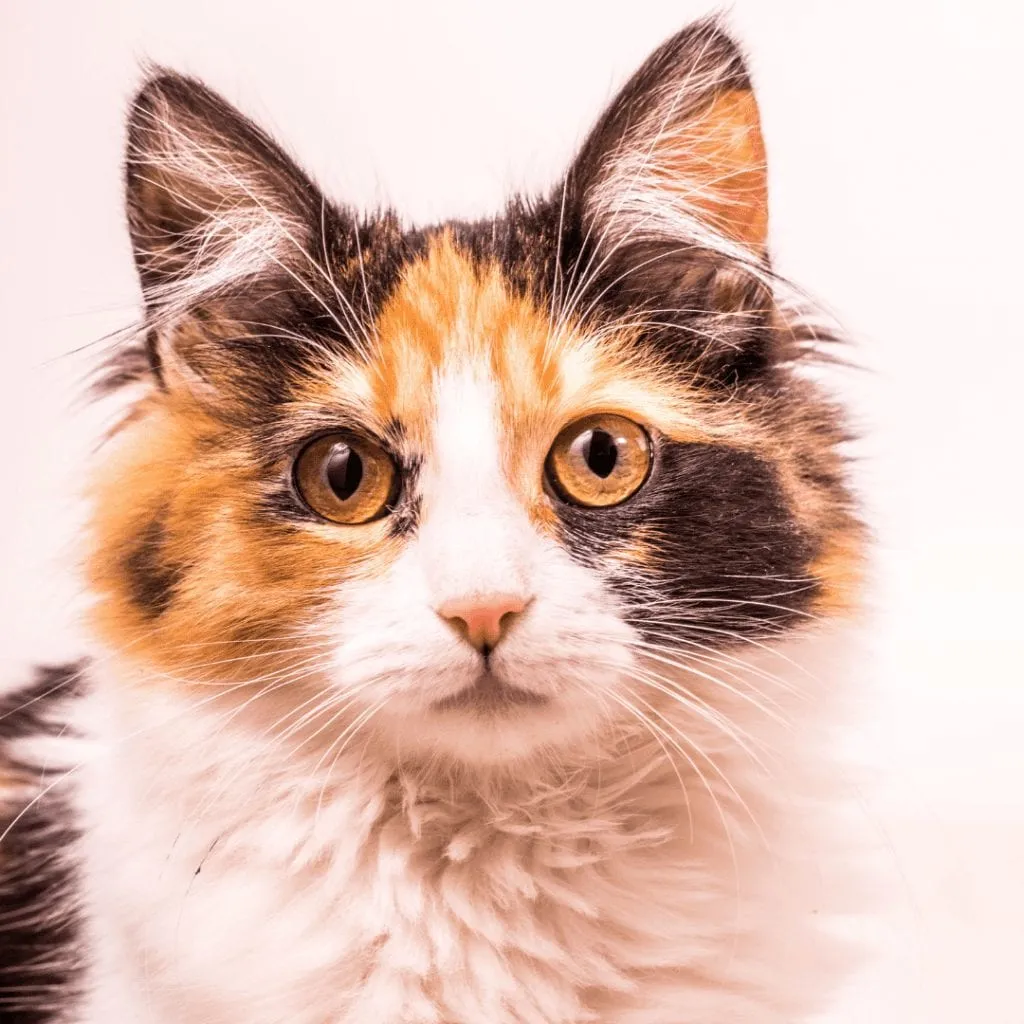 Calico cats will often get confused with what is called a tortie or tortoiseshell cat. The specific pattern combines multiple colors. A calico cat has a particular type of tricolor pattern that includes white patches. With a Calico, always look for the white patches along with black, brown, or ginger colors
Almost all calico cats are going to be female. This lies in their genetics regardless of the breed of cat they come from. When it comes to genetics, it does come down to their sex chromosomes. This Calico pattern is locked within the X chromosome, which is the female gene. If you happen to see a Calico, the chances of it being a girl are excellent.
Male calicos do exist. For a male calico cat to exist, it will need to have inherited two X chromosomes and a Y chromosome. Suppose you cross paths with a male Calico. In that case, the chances of you producing more will be non-existent as they are almost always sterile. Their rarity also gives them a higher price tag than their female counterparts.
Calico cats have been around for a very long time. You can spot calico cats in Japanese paintings that date back to the early 1800s. You can also spot them in French art throughout the 1700s.
These beautiful feed lines we'll have diverse personalities. Like most cats, they'll have a sweet disposition. Others, however, may have a little bit more of that cat attitude that is quite popular. No matter their personality, if you purchase or rescue one from a shelter, you have a  companion for life.
Calico cats have a perfect set of eyes and are described as stunning. Their eyes come in many colors and shapes. You'll see blue, almonds, black, green, or hazel are some of the most popular colors you'll see in a Calico.
You find calicos can live a long time. Some live up to 20 years, whereas others live up to 15 years. This is dependent on the breed your Calico comes from. Either way, you have a lifelong companion.
You can find a Calico at a shelter, getting one from someone giving them away, or purchasing one. Depending on the breed of a calico, you could spend $100 to $1,500 for one of these tri-colored kitties. Keep in mind that if you do happen to come across a male Calico, it will cost more than a female one due to its rarity. As a buying tip, avoid any overpriced breeders because many of them will use the term Calico because it sounds fancy. The Calico pattern will be a rarity and not something that's going to be very common. Plus, it's always best to rescue one from a shelter than to purchase one from a breeder.
If you do happen to have a calico cat, it is helpful for you to find out your kitten's actual breed. This will allow you to find the best food available for that breed if there are any dietary requirements needed. If you know the breed, this will let you know what type of personality or health concerns you may need to consider. Never take a seller's word for the breed alone. Look for a reputable vet who will help you find out the breed of your cat. It will allow you a better chance to take care of it properly.
If you know the breed of your calico cat you will be able to better care for it. Every breed has its specific health concerns to look out for. You'll have a better chance of being a better owner and make sure your cat has the best life that it can have. 
Calicos are gorgeous, and their exotic fur pattern is almost like a double-edged sword. These colors will make it harder for you to spot any skin problems and any issues with fleas and even ticks. Don't skimp on everyday grooming practices. That way, you can keep your cat's fur and even its skin in perfect condition. If you take great care of your cat, you won't have to worry about any expensive vet visits down the road.
Calico cats are amazing felines to have by your side. It would help if you kept in mind some exciting facts before adopting one from a shelter or purchasing one. Taking care of your cat is central to its happiness and its overall well-being. Your feline companion needs a lot of attention. Building a strong bond between you and your cat will make for a lifelong companion. Your cat will bring you happiness for years to come.
Kritter Kommunity Contributor
Adorable Kitty Cat Cookie Cutters