If you needed another reason to love your dog, man's best friend has now been shown to be able to detect coronavirus in human sweat — a huge discovery that could significantly improve who, and how, doctors test for COVID-19 as the pandemic continues to sweep the world. This post is all about dog sniffing human sweat to detect covid-19.
What Is Covid-19?
COVID-19, also known as coronavirus, is the deadly virus that has caused hundreds of thousands of deaths around the world and caused many countries to impose lockdowns of their major cities. It's a respiratory disease that primarily attacks the lungs, but researchers have found that it can spread to other organs and cause major damage and even death.
Because of the huge concern about COVID-19, doctors are placing an emphasis on testing people to see whether they have the virus or have had it in the past and now have antibodies to protect against it. But testing kits are limited in supply, leaving medical professionals scrambling to find a solution — and that's where our beloved dogs and dog sniffing can lend a helping hand (or nose).
How Can Dogs Detect Covid-19 In Humans?
If you're already lucky enough to have a dog as a pet, you know their noses are incredibly sensitive. Their snouts are between 10,000 and up to 100,000 times better than human noses as detecting odors, and that's why they are in such high demand by the police and security professionals for tasks like sniffing out illegal substances and explosives.
And man's best friend is just as helpful with medical assistance, because dogs have been used to detect various types of cancer (including colorectal, bladder, and other varieties) in thousands of medical studies in recent years. Scientists first started to realize the benefits of using dogs to detect cancer in the early 1980s, and have since pursued other research to assess whether there are similar benefits using their sense of smell to detect other illnesses like diabetes.
Now researchers in France have found yet another way that our dogs' fantastic olfactory sense can help humans, assisting in the fight against coronavirus.
A team of experts at the École nationale vétérinaire d'Alfort, France's public national veterinary school, recently published a paper in which they found that there is "a very high evidence" that dogs' noses are able to detect the presence of COVID-19 in human sweat. The 18 dogs that were used in the research were exposed to hundreds of samples of human armpit sweat and in 95 percent of the samples they were able to detect correctly whether the person had, or did not have, the virus.
So does dog sniffing work?
What did the research find?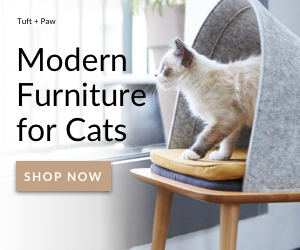 The study tested the theory that dogs would be able to tell, through smell alone, whether the armpit sweat of a human indicated that they were positive or negative for coronavirus.
The researchers collected 198 samples of human armpit sweat, putting some of the positive sweat in one jar and lining it up against several other jars of sweat from people who were not infected with COVID-19 at the time of the study.
The 18 dogs were then shown the samples and allowed to sniff them, and were tasked with identifying the samples that contained COVID-19.
Dogs started sniffing their faces off.
In launching the study, the researchers had the theory that armpit sweat from humans who have the virus would smell differently than sweat from humans who are negative for the virus — and their experiment proves that their thinking was correct.
Using dogs' heightened ability to detect things through smell, the researchers found great accuracy with their dog smell test.
"The percentages of success of the dogs to find the positive sample in a line containing several other negative samples or mocks (2 to 6) were 100p100 for 4 dogs, and respectively 83p100, 84p100, 90p100 and 94p100 for the others, all significantly different from the percentage of success that would be obtained by chance alone," the researchers write in the report.
In other words, while the overall success rate of the dogs detecting virus-positive sweat was 95 percent, the researchers note that four dogs had a 100 percent successful detection rate.
"We conclude that there is a very high evidence that the armpits sweat [odor] of COVID-19+ persons is different, and that dogs can detect a person infected by the [COVID-19] virus," they add, touting their research as the first virus analysis to involve man's best friend.
How Can The Results Help Humans In The Fight Against Covid-19?
Many countries around the world are struggling with a lack of adequate diagnostic tests for people to assess whether they have been infected with the virus or are negative, and the research offers an important potential breakthrough to address this problem.
If dogs are proven to be able to detect COVID-19 in human armpit sweat, they could feasibly be used in large numbers to "test" humans in lieu of actual diagnostic tests. While doctors might not rely completely on the findings of such a test, the results could certainly be incredibly persuasive in helping medical professionals determine who might actually have the virus.
In a conclusion to the study, the researchers note this potential medical benefit, writing, "In a context where, in many countries worldwide, diagnostic tests are lacking in order to set up a mass detection of COVID-19 contaminant people, we think it is important to explore the possibility of introducing dog olfactive detection as a rapid, reliable and cheap 'tool' to either pre-test willing people or be a fast checking option in certain circumstances.
If the sensitivity and the specificity of a dog's diagnostic sniffing test are enough to help inform doctors, then the new study could significantly assess with virus detection, they add.
The findings "will provide evidence that national authorities may use trained dogs to detect COVID-19 in settings where equipment and money are lacking to perform standard serology or RT-PCR tests, or as a complementary method in other settings," referring to the more traditional diagnostic virus tests that use serology (blood tests) or RT-PCR (genetic material tests).
Man's Best Friend Comes To The Rescue Again
The study is just another sign of how much our beloved dogs play such an important role in our lives, from giving us companionship and love through to helping with medical issues. Dogs and their sniffing snouts to the rescue!
And the researchers even give praise to man's best friend in their conclusion, saying, "This first study is fully responding to the concept of 'one health-one medicine', as involving medical doctors, veterinarians, dog handlers, chemists and . . . dogs!"
If you enjoyed this, you will also be interested in this article from our blog:
How can cats help you cope with Covid-19?
Kritter Kommunity Contributor
Latest Blog Posts