Throwing a dog birthday party is much like throwing one for your child – it's a day filled with lots of excitement, noise, cake, food, party games, an occasional squabble, and a pile of great gifts. To help ensure your furry four-legged family member's big day is a big success, we've gathered a whole host of tips for planning a dog birthday party this Fall.
Dog Birthday Party Invitations
The most suitable guests for the party are friends with dogs. If your pup is already friendly with the probable canine guest, then what could be better? Friends without dogs, but who adore your dog, or who your dog adores should also make the list. Other good candidates include classmates at obedience school/dog training or park playmates.
Dog Party Location
There are several things to take into consideration in order to choose the location of the party. This includes important things like toilet training of dogs, the number of dogs, your budget, etc. Having adequate space will be great since it will provide a good area to the pooches, and your guests, to play, run around, and have fun. You can have it in your yard, doggie daycare facility, local park, or dog park after ensuring all necessary safety measures are in place.
Theme
Dog parties do not have to be dog themed. In fact, a dog party calls for an extra dose of playfulness. One way to amplify the fun factor is a good theme. For inspiration, pun lovers can look to pop culture – for a whimsical celebration, think Wizard of Paws or treat canine friends like royalty at Barkingham Palace. Or how about Pug Wars for a Star Wars-inspired birthday bash?
Amazon has some really cool dog themed party favors. You can color coordinate with your dog's collar, clothes and toys or just do a random decorating scheme.
Canine-Friendly Cake
Human sweets are not good for dogs, and that includes even those without toxic ingredients. Instead, you need a canine-friendly alternative. You can get a recipe online to make a dog cake or order one from your local pet bakery.
Dog Birthday Party Food
Be sure to have plenty of yummy treats, dog bowls, and food for all of your furry party animals. Also, be sure to include your human guests in the food as well. Include a normal cake, tasty treats, and other foods and beverages on your party shopping list.
Games and Activities
Like children's parties, you want the guests kept busy. These games and activities can be as simple as balls and Frisbees to play fetch, or they can be more elaborate. You might consider throwing events like "the best dog trick contest" depending on how many dogs are in attendance. Or let your furry invitees play a birthday game of Bobbing for Biscuits, an interesting and species-appropriate spin on the Bobbing for Apples game.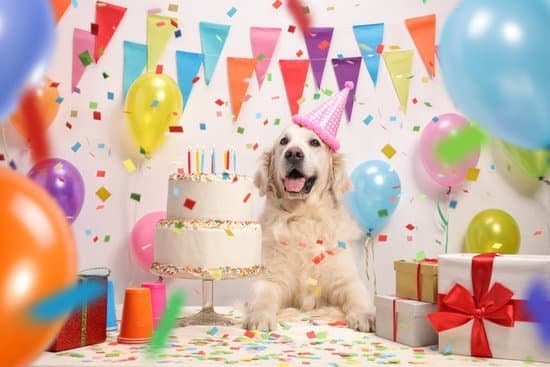 It's also a good ideas to have enough shade, a dog pool or dog beds for those pups that get tuckered out easily.
Return Dog Gifts
Providing a return gift is a nice gesture to culminate a successful dog birthday party this Fall. As a return gift, you can give out bags full of doggie toys, dog beds and other goodies for their fur baby to enjoy later.
Dog birthday parties offer an excellent way for pooches to have a really good time, and to socialize with their furry friends and their human parents as well. If your pet adds joy to your life, make sure they know how much you appreciate them on their birthday this year!
Kritter Kommunity Contributor