Cats and rabbits are popular pets, but can they coexist peacefully in the same household? Many pet owners have wondered if these two animals can get along. In this blog post, we will explore whether cats and rabbits get along and can coexist together.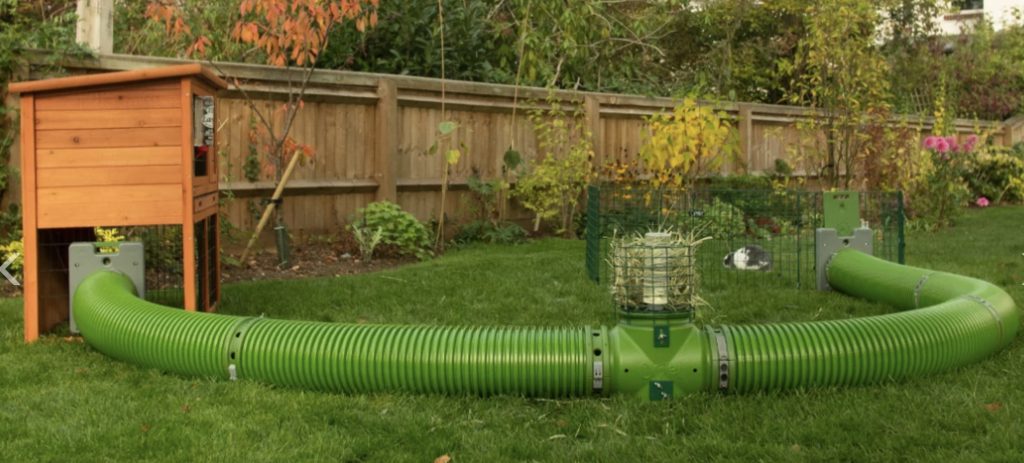 Buy On Omlet
When I had my two FIV-positive cats, Madison and Abigail, they were indoor cats and still managed to find a mouse now and then. If a bird went inside Abigail's portable catio when she was outside in our courtyard, she would snap its neck immediately. She would then meow, singing her praise, expressing bragging rights.
For these reasons, I would never have had a pet rabbit with my two cats.
I would never have a pet rabbit with Finnegan, my tuxedo male feline, either. His nature is too territorial. He also tends to want to stop all moving rodents. He watches every bird that scoots across our balcony with bated breath. He has snatched up several cicadas through the years. He enjoys batting them around before they are entirely dead. I wouldn't trust that similar temptations would overcome him, even with something as big as a bunny rabbit.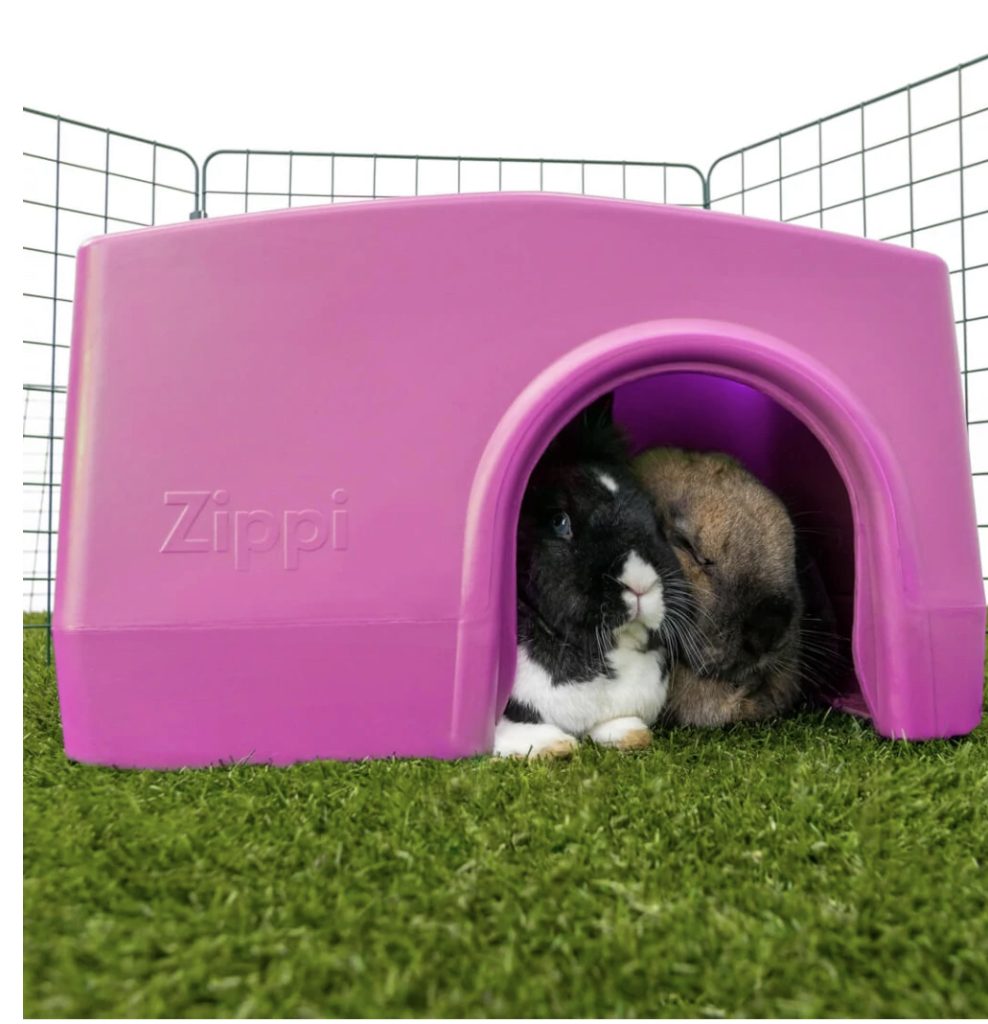 Buy on Omlet
Do bunnies and cats get along?
Unfortunately, it is not common for these two animals to get along. While some exceptions exist, felines are natural predators and may view bunnies as prey. This can lead to aggression from the cat towards the bunny, which can result in severe injury or even death. Additionally, bunnies are prey animals and may become stressed or frightened around cats.
Do cats eat rabbits?
While it's not common for domesticated cats to eat rabbits, hunting and killing small animals is within their instincts. This is especially true for outdoor cats. It's essential to separate cats and rabbits to prevent any potential harm to the bunny.
Bunnies and cats: Kritter Kommunity recommends you do not have a cat and bunny rabbit together.
If you decide to keep a cat and a rabbit as pets, it's essential to introduce them slowly and carefully. Start by keeping them in separate rooms and gradually allow them to interact under close supervision. It's critical to watch for any signs of aggression from either animal and separate them immediately if necessary.
RELATED: How to Make A Cat Hideout For Your Feline
"Contrary to popular belief, rabbits and cats and even dogs can make great pet companions. Although these prey-predator combinations seem like they're defying the course of nature, it's in fact a very common and rewarding relationship. That said, you can't really erase the natural prey drive in cats or the flight instinct in rabbits, so the key to a peaceful bunny-cat interaction lies in the way you handle their encounter." –Humane Society of North Texas
Conclusion: While cats and rabbits can get along, it is not the norm. As natural predators, cats may view rabbits as prey and become aggressive toward them. It's essential to separate cats and rabbits and introduce them slowly if you decide to keep both as pets. Remember always to prioritize the safety and well-being of your pets.
Barkitecture for Cats: Designing with Cat Shelves
AIA Triangle Events for Barkitecture
BOHO Bedroom Guide for Cat Ladies
Barkitecture's Finest: Luxury Dog Houses
How Do I Make My Room Dog Friendly?
Why Is Kritter Kommunity Your Trusted Pet Partner?
Lisa Illman is the Founder of Kritter Kommunity, LLC. Growing up, Lisa had a poodle and parakeet as family pets. She currently has a tuxedo male cat and she has had him since he was a baby kitten; so Lisa knows well the kitten lifecycle, the teenage cat lifecycle and the adult cat lifecycle (he is currently 11 years old). Prior to her cat Finnegan, Lisa had two FIV positive cats for a decade. They inspired Lisa to invent a cat enclosure so they could safely sit outside and enjoy fresh air and sunshine. She brought the product to market and eventually designed a line of portable catios; they sold on Amazon, Skymall Catalogue, Wayfair and countless other websites. Lisa understands the passion for Barkitecture! Her experience being a pet parent coupled with her business development and product management experience make her a trusted pet enthusiast partner.