Some cat behavior is really strange. Does your cat run through your house at lightning speed for what seems to be no apparent reason? When it comes to cat behavior, you may be wondering if these cat zoomies are something you need to worry about. I mean, after all, they're hilarious to watch, and for the most part, they're harmless. Protecting your cat zip around your house with all this high energy is hilarious except when you know you're trying to sleep at 3 a.m.

What Are Cat Zoomies?
Cat behavior is strange for many of its owners. When it comes to the zoomies, you can often tell when it's going to happen. Your feline companion gets that glint in their eye before they start running around the house at top speed. This means running around furniture, up and downstairs, and bouncing off your lap when you don't want them to. As quickly as they begin, they stop. While this may seem alarming, it's normal cat behavior.
RELEVANT: Why Do Cats Purr? What Is It A Sign Of?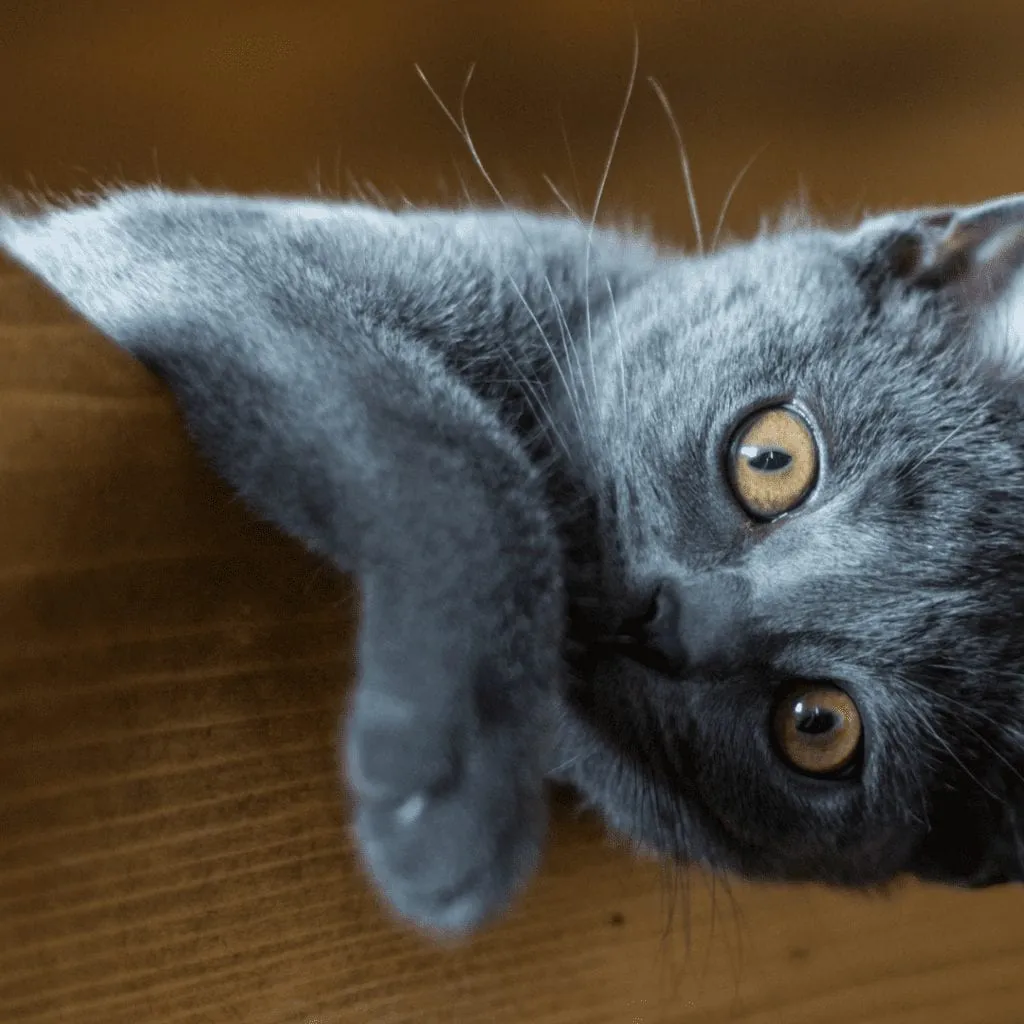 What is the Cause of Zoomies?
Many different things can cause the zoomies. Whether your cat is a kitten or 17 years old, there will be the chance that they are going to experience the zoomies. They can do this due to another cat, chasing bugs, shadows, or in the middle of the night when you get up to use the bathroom. It also seems like they can get up and run around for no apparent reason whatsoever. Keep in mind that this is normal cat behavior. For the most part, you don't need to worry about it, as it usually happens randomly.
Should this Cat Behavior Have Me Worried?
Zoomies are an excellent way for your cat to burn off all that energy that they have. Cats are energetic animals. If you find that your cat is doing this more than what you feel is normal, it may indicate that they need more exercise time. You can help them out with this by playing with your cat using toys or even training.
Toys to Burn off Cat Energy
If your cat gets the zoomies and is usually not very active or possibly distressed, it is best to see a vet for a checkup. Suppose you have an older cat or experiencing an unusual amount of energy. In that case, it could be a sign of an underlying health condition that has to do with the thyroid. Getting a checkup with the vet will help you deal with the health issue and allow your cat to live a more fruitful life.
While it may seem that your cat only gets the zoomies in the middle of the night while you and your family are trying to sleep, then during the day. If they only do this at night, you may have to adjust the morning feeding schedule and increase the amount of time you play with your cat during the day. If their behavior does persist, you may want to chat with your veterinarian to make sure there isn't anything wrong with your cat. After all, you want your cat to be healthy and active. Too much of the zoomies maybe a problem. For the most part, it's normal cat behavior, and you don't necessarily need to worry about it.
Why Is Kritter Kommunity Your Trusted Partner?
Lisa Illman is the Founder of Kritter Kommunity, LLC. She has a tuxedo adult cat currently and she has had him since he was a baby kitten; so Lisa knows well the kitten lifecycle, the teenage cat lifecycle and the adult cat lifecycle (he is currently 11 years old). Prior to her cat Finnegan, Lisa had two FIV positive cats for a decade. They inspired Lisa to invent a cat enclosure so they could safely sit outside and enjoy fresh air and sunshine. She brought the product to market and eventually designed a line of portable catios; they sold on Amazon, Skymall, Wayfair and countless other websites. Her experience being a cat parent coupled with her business development and product management experience make her a trusted cat enthusiast partner. She and Finnegan (her cat) test, research and review pet products to give readers the best feedback possible.