Some cat behavior is really strange. Does your cat run through your house at lightning speed for what seems to be no apparent reason? When it comes to cat behavior, you may be wondering if these cat zoomies are something you need to worry about. I mean, after all, they're hilarious to watch, and for the most part, they're harmless. Protecting your cat zip around your house with all this high energy is hilarious except when you know you're trying to sleep at 3 a.m.

What Are Cat Zoomies?
Cat behavior is strange for many of its owners. When it comes to the zoomies, you can often tell when it's going to happen. Your feline companion gets that glint in their eye before they start running around the house at top speed. This means running around furniture, up and downstairs, and bouncing off your lap when you don't want them to. As quickly as they begin, they stop. While this may seem alarming, it's normal cat behavior.
Cats are known for their quirky behaviors, and one of the most common is their sudden bursts of frenzied activity. You may have seen your cat suddenly start running around the house, jumping on furniture, and meowing loudly for no apparent reason. This behavior is often referred to as "the zoomies" by cat owners, but it actually has a scientific name: Frenetic Random Activity Periods (FRAP).
Frenetic Random Activity Periods
FRAP is a common behavior in cats, particularly in young kittens and adolescent cats. It typically involves the cat running around at high speeds, jumping and leaping, and meowing loudly. Some cats may also engage in playful behaviors during FRAP, such as batting at toys or chasing after imaginary prey.
While FRAP may seem like a random and inexplicable behavior, there are actually a few reasons why cats exhibit this behavior. One theory is that it is a way for cats to burn off excess energy. Cats are natural hunters and predators, and when they are kept indoors, they may not have enough opportunities to engage in physical activity. FRAP may be a way for them to release some of that pent-up energy and engage in natural hunting behaviors.
Another theory is that FRAP is a way for cats to relieve stress and anxiety. Cats are sensitive animals, and they can become stressed or anxious for a variety of reasons. FRAP may be a way for them to release some of that tension and feel more relaxed.
It's important to note that FRAP is generally a harmless behavior and nothing to be too concerned about. However, if your cat is exhibiting FRAP excessively or if it seems to be causing them distress, it may be a sign that they need more physical or mental stimulation. Providing your cat with plenty of toys, playtime, and opportunities to explore and engage with their environment can help prevent excessive FRAP and promote overall health and wellbeing.
In conclusion, while FRAP may seem like a strange and inexplicable behavior, it is actually a common occurrence in cats. It may be a way for them to release excess energy or relieve stress and anxiety. By understanding this behavior and providing your cat with plenty of stimulation, you can help ensure that they remain happy, healthy, and content.
RELEVANT: Why Do Cats Purr? What Is It A Sign Of?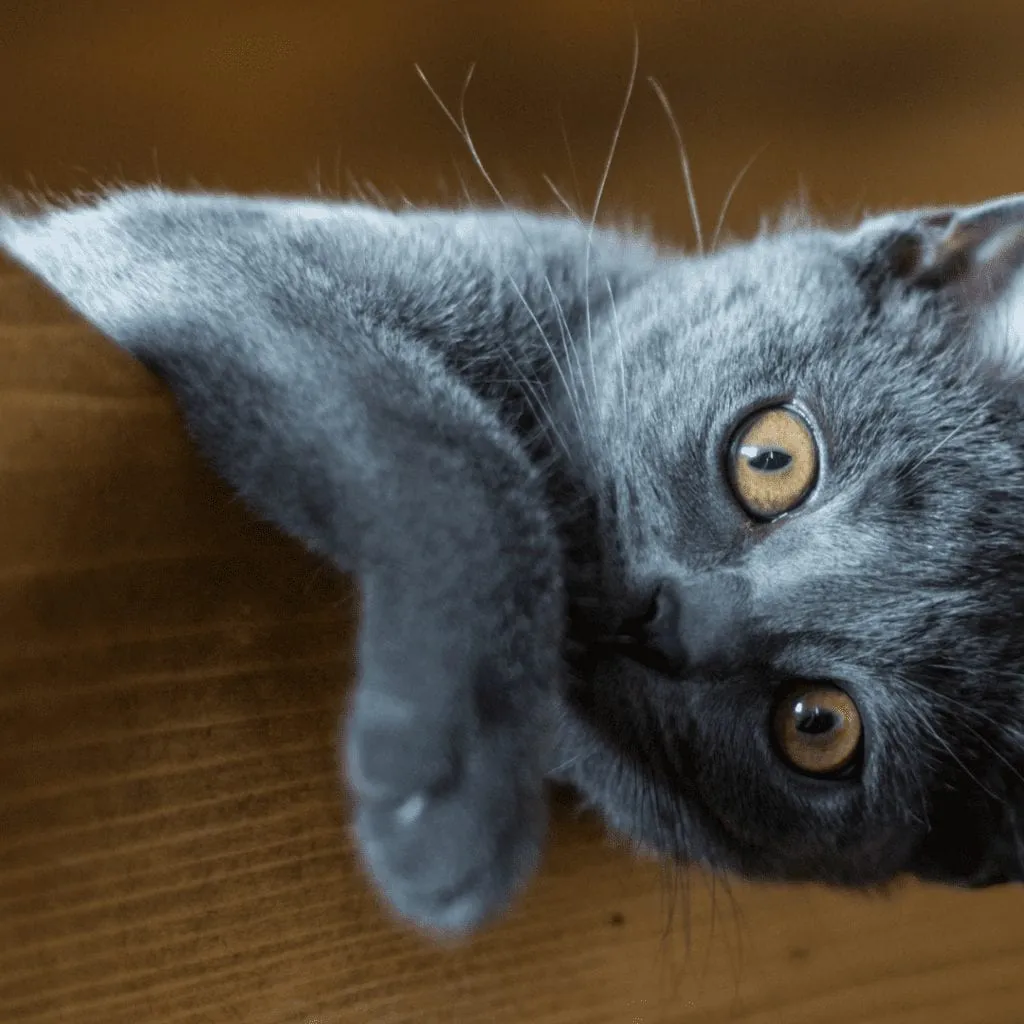 What is the Cause of Zoomies?
Many different things can cause the zoomies. Whether your cat is a kitten or 17 years old, there will be the chance that they are going to experience the zoomies. They can do this due to another cat, chasing bugs, shadows, or in the middle of the night when you get up to use the bathroom. It also seems like they can get up and run around for no apparent reason whatsoever. Keep in mind that this is normal cat behavior. For the most part, you don't need to worry about it, as it usually happens randomly.
One of the most effective ways to curb your cat's FRAP is by dedicating time each day to playing with them. Cats are natural hunters, and need an outlet for their predatory instincts. By engaging in interactive play, such as using a wand toy or tossing a ball, you can provide your cat with a healthy way to expend their energy. This can also help strengthen the bond between you and your feline companion.
It's also important to make sure your cat has plenty of opportunities for physical activity when they're awake. This can include providing them with climbing structures, scratching posts, and toys that encourage them to run and jump. By giving your cat a stimulating environment, you can help prevent boredom and reduce the likelihood of FRAP.
When your cat does experience a bout of FRAP, it's important to take advantage of the moment and provide them with an outlet for their energy. Rather than scolding or trying to stop them, encourage your cat to chase after a favorite toy or play with a puzzle feeder. This can help redirect their energy in a positive way, and prevent them from engaging in destructive behaviors like scratching furniture or knocking over objects.
In addition to these tips, it's important to make sure your cat is getting enough rest and relaxation. Cats need plenty of sleep to maintain their health and well-being, so make sure they have a comfortable place to rest and relax. You may also want to consider providing them with calming aids, such as pheromone sprays or diffusers, to help reduce stress and anxiety.
In conclusion, managing your cat's FRAP can be a challenge, but it's not impossible. By dedicating time to play, providing a stimulating environment, and redirecting their energy in a positive way, you can help curb this behavior and strengthen your bond with your feline companion. Remember, a happy and healthy cat is a joy to be around, so take the time to provide them with the care and attention they deserve.
Should this Cat Behavior Have Me Worried?
Zoomies are an excellent way for your cat to burn off all that energy that they have. Cats are energetic animals. If you find that your cat is doing this more than what you feel is normal, it may indicate that they need more exercise time. You can help them out with this by playing with your cat using toys or even training.
Toys to Burn off Cat Energy
If your cat gets the zoomies and is usually not very active or possibly distressed, it is best to see a vet for a checkup. Suppose you have an older cat or experiencing an unusual amount of energy. In that case, it could be a sign of an underlying health condition that has to do with the thyroid. Getting a checkup with the vet will help you deal with the health issue and allow your cat to live a more fruitful life.
While it may seem that your cat only gets the zoomies in the middle of the night while you and your family are trying to sleep, then during the day. If they only do this at night, you may have to adjust the morning feeding schedule and increase the amount of time you play with your cat during the day. If their behavior does persist, you may want to chat with your veterinarian to make sure there isn't anything wrong with your cat. After all, you want your cat to be healthy and active. Too much of the zoomies maybe a problem. For the most part, it's normal cat behavior, and you don't necessarily need to worry about it.
Why Is Kritter Kommunity Your Trusted Partner?
Lisa Illman is the Founder of Kritter Kommunity, LLC. She has a tuxedo adult cat currently and she has had him since he was a baby kitten; so Lisa knows well the kitten lifecycle, the teenage cat lifecycle and the adult cat lifecycle (he is currently 11 years old). Prior to her cat Finnegan, Lisa had two FIV positive cats for a decade. They inspired Lisa to invent a cat enclosure so they could safely sit outside and enjoy fresh air and sunshine. She brought the product to market and eventually designed a line of portable catios; they sold on Amazon, Skymall, Wayfair and countless other websites. Her experience being a cat parent coupled with her business development and product management experience make her a trusted cat enthusiast partner. She and Finnegan (her cat) test, research and review pet products to give readers the best feedback possible.