Today, I want to tackle a not so sexy topic. Can cat lice live on furniture? You know, when Fluffy gives us that extra itch to worry about more than just a snuggly nap on the couch. So, let's dive into this itchy subject and put our feline-related anxieties to rest.
Cat Lice: The Nasty Little Buggers
First things first, what are cat lice, and why are we so concerned about them? Cat lice are tiny, wingless insects that infest the fur of our beloved feline friends. They're like the unwelcome guests at the purr-fect party. These critters feed on your cat's blood and can cause severe itching, irritation, and even hair loss. Yikes! It's like a nightmare for both our pets and us.
Do They Take a Detour on Your Furniture?
Now, the big question: Can these pesky lice hitch a ride on your cat's fur and jump onto your furniture for a leisurely vacation? Well, the good news is that cat lice are host-specific. This means they're not interested in human hosts or your furniture. They are adapted to live and feed on your feline friend and rarely venture away from that cozy fur coat.
So, you can breathe a sigh of relief. Your couch, bed, or any other furniture in your home is generally safe from a cat lice infestation. These little buggers don't have a one-way ticket to your upholstery.
Dealing with Cat Lice
However, if you discover that your cat has lice, it's important to act swiftly to prevent further discomfort for your furry friend. Here's what you can do:
Visit the Vet: If you suspect a lice infestation, consult your veterinarian. They can diagnose the issue and recommend the right treatment.
Treatment: Your vet may prescribe medicated shampoos or topical treatments to eliminate the lice.
Cleaning: While your furniture is unlikely to be infested, it's still a good idea to wash your cat's bedding and clean their living space thoroughly. Vacuuming and washing everything they've come into contact with can help ensure there are no lingering lice.
Preventative Measures: Regular grooming and maintaining your cat's overall health can help prevent lice infestations. And don't forget routine check-ups with your vet.
The Bottom Line
So, can cat lice live on furniture?
Nope, they're not couch surfers. Cat lice are all about your cat, and your furniture is safe from their itchy antics. However, it's crucial to keep an eye on your furry friend's health and well-being. If you suspect any issues, consult your vet for guidance and treatment.
In the end, our cats are our family, and keeping them happy and healthy is our top priority. So, don't let the thought of lice on your furniture stress you out. Instead, cuddle up with your cat, knowing you've got the facts straight and their well-being in mind. Here's to happy, lice-free, and itchless days with our four-legged companions!
Lisa Illman is the Founder of Kritter Kommunity, LLC. She has a tuxedo adult cat and has had him since he was a baby kitten. Before her cat Finnegan, Lisa had had two FIV-positive cats for over a decade. They inspired Lisa to invent a cat enclosure and a portable catio so they could safely sit outside and enjoy fresh air and sunshine. Lisa had a Poodle and a parakeet growing up. She currently loves to pet-sit for her neighbors' dogs and cats.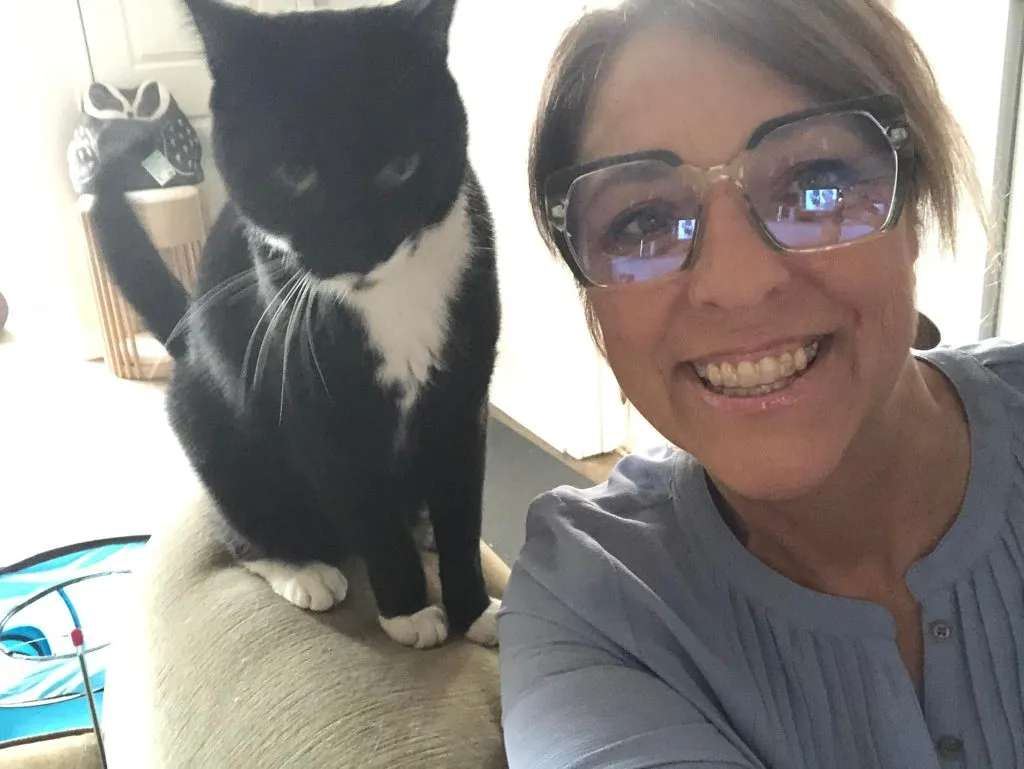 Why is Kritter Kommunity Your Trusted Partner?
Our mission at Kritter Kommunity is to promote happy and healthy lives for pets and their owners. We specialize in Barkitecture and designing tips for pet-friendly homes, utilizing the natural instincts of cats, dogs, and small critters to create a home life that pets and people love. From tips on pet care to reviews on pet toys and furniture, we are a go-to source for all things cats, dogs and small critters. Join us in celebrating the joys of pet ownership and providing the best possible lives for our furry friends.