Of course, there is a national black cat day! These sleek and mysterious felines have captured our hearts and imaginations for centuries. From their association with witches to their portrayal in popular culture, black cats have a special place in our society. That's why we celebrate these stunning felines, and the entire month of October as Black Cat Awareness Month.
RELATED: Can Persian Cats Be Tuxedo Cats?
What Day Is National Black Cat Day?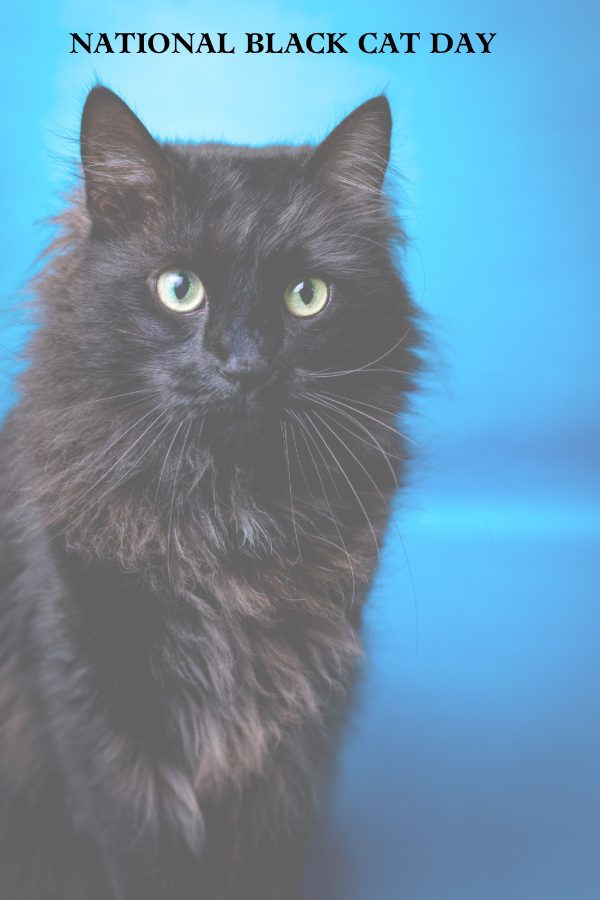 NBCD falls on October 27th every year. This day is all about raising awareness for the plight of black cats in animal shelters. Black cats are often overlooked by adopters because of their superstitions or because they don't stand out as much as other cats. This day is a chance to celebrate black cats and encourage people to adopt them.
Ideas for Celebrating
There are a few ways cat lovers can celebrate.
Social Media
Since it is all about awareness, social media is a pawesome way to get the word out and squash some of the silly superstitions. You can share on your IG, Facebook and Twitter accounts with a link to a post.
Here are a few black cat posts and hashtags ideas:
It's time to celebrate National Black Cat Day! Show some love to these sleek and mysterious felines. #NationalBlackCatDay #BlackCatsRock
Don't believe the superstitions – black cats are just as lovable and deserving of homes as any other cat. Celebrate National Black Cat Day with us! #BlackCatsAreBeautiful #NationalBlackCatDay
Give black cats the chance they deserve. Adopt a black cat today and give them a loving home. #AdoptBlackCats #BlackCatAwarenessMonth
Black cats may have a spooky reputation, but they are anything but bad luck. Let's celebrate NBCD and show these felines some love! #CelebrateBlackCats #NationalBlackCatDay
Volunteering
In addition to posting on social media, consider volunteering at a local shelter. Even better if you participate in one that specializes in adopting out black felines. While you are there, you can get some photos taken to post on your social media to bring awareness to the rescue, the day and give others ideas for participating. Who knows, maybe someone will be inspired to adopt a feline into their loving home.
Throw a Cat Party
Invite some cat loving friends over and make it all about raising awareness and feline fun. Use our post, How To Have A Wow-Worthy Party For Your Cat, for some party ideas. If you make some kitty cat shaped cookies or cupcakes, be sure to make party bags for your guests to bring home a few too.
There are lots of cat lover games available these days. Either include games at your cat party or host a game night with all your favorite cat games.
RELATED: Purrfectly Adorable Cat Quotes For Cat Lovers
What is Black Cat Awareness Month?
Black Cat Awareness Month is an entire month dedicated to raising awareness for black cats. Throughout October, animal shelters and rescue organizations host events to showcase their black cats and educate the public about the unique qualities of these felines. This month also provides an opportunity to dispel myths about black cats and promote their adoption.
Conclusion
Black cats may have a bit of a spooky reputation, but they are just as lovable and deserving of homes as any other cat. National Black Cat Day and Black Cat Awareness Month give us a chance to celebrate these amazing creatures and raise awareness about their needs.