As a cat enthusiast, I often get asked about what foods are safe for our feline friends. One question that I have encountered recently is whether black olives are okay for cats to eat. Well, the answer is yes and no. This post is all about are black olives bad for cats?
Are Black Olives Bad for Cats?
While black olives are not toxic to cats, they are not an ideal food for them either. Olives are high in sodium and fat, and cats' digestive systems are not equipped to handle such rich foods. Feeding your cat too many olives can lead to stomach upset or even pancreatitis.
However, that being said, I must confess that my tuxedo male cat Madison was a fan of black olives. Whenever I opened a can of black olives, he would chase them around on the floor and bat them around like toys. It was quite entertaining to watch.
He never had any problems at all. He would put them in his mouth and squish them down. I think he thought they were bugs.
Can Cats Eat Cake? The Truth About Feline Desserts
To Bee or Not to Bee: Can Cats Eat Raw Honey?
Can Cats Eat Parmesan Cheese? The Ultimate Guide
Can Cats Eat Soy Sauce Safely?
Human Foods That Are Good For Cats
Meow Moderation
But I had to be careful not to give him too many olives. As much as I love them myself, I knew they were not the healthiest snack for my furry friend. So, I limited his intake to one or two olives at a time and only to bat around. Never to snack on. Although, his interest was purely playful.
In conclusion, while black olives may be a fun and entertaining treat for cats, they should be given in moderation and only as an occasional snack. As much as we love our feline friends, we must always be mindful of what we feed them to ensure their health and happiness.
Lisa Illman is the Founder of Kritter Kommunity, LLC. She has a tuxedo adult cat and has had him since he was a baby kitten. Before her cat Finnegan, Lisa had had two FIV-positive cats for over a decade. They inspired Lisa to invent a cat enclosure and a portable catio so they could safely sit outside and enjoy fresh air and sunshine. Lisa had a Poodle and a parakeet growing up. She currently loves to pet-sit for her neighbors' dogs and cats.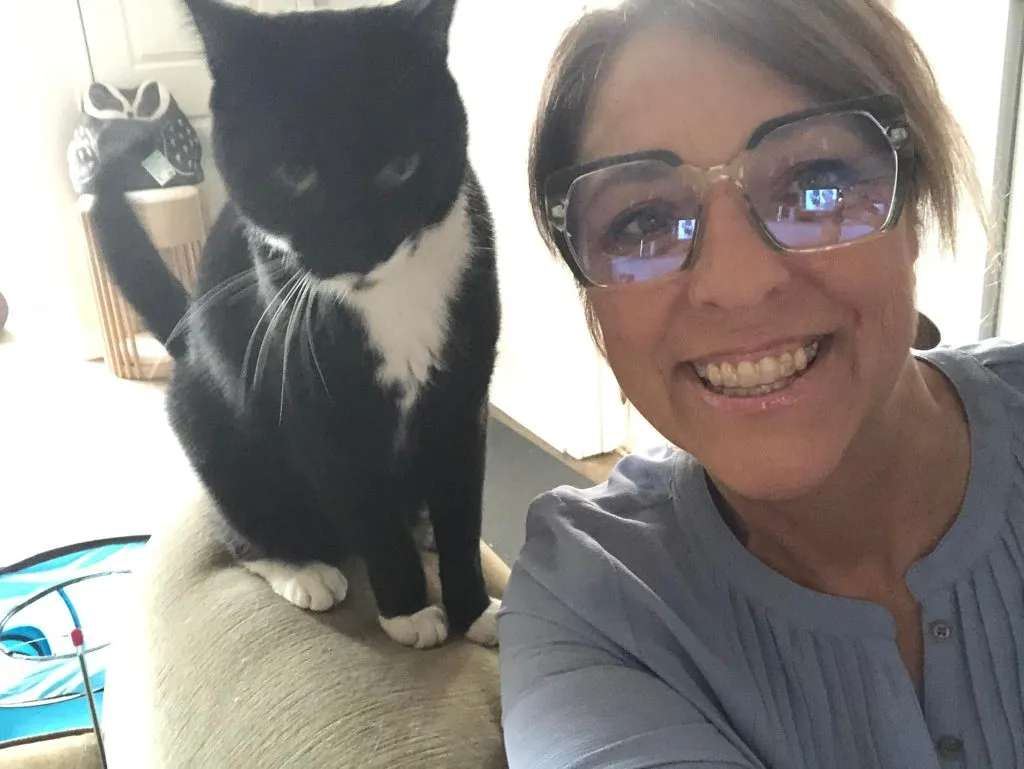 Why is Kritter Kommunity Your Trusted Partner?
Our mission at Kritter Kommunity is to promote happy and healthy lives for pets and their owners. We specialize in Barkitecture and designing tips for pet-friendly homes, utilizing the natural instincts of cats, dogs, and small critters to create a home life that pets and people love. From tips on pet care to reviews on pet toys and furniture, we are a go-to source for all things cats, dogs and small critters. Join us in celebrating the joys of pet ownership and providing the best possible lives for our furry friends.
Can Cats Eat Mussels Safely? Meow Moderation
Can Cats Eat Pistachio Ice Cream Safely?
Can Cats Eat Raw Chicken Bones Safely?
Can Cats Eat Maraschino Cherries? Everything You Need to Know