Our pets bring joy, companionship, and unconditional love into our lives. In return, we want to provide them with comfort and care. As a pet parent, you might have wondered how to elevate your pet's comfort levels even further. Well, we've got you covered. This article will delve into five essential products that promise to make your pet's life more cozy and enjoyable.
In addition to the products listed, it's essential to consider the peace of mind that pet insurance can provide. While the items listed above contribute to your pet's physical comfort and mental stimulation, pet insurance coverage is a safety net for their health and well-being. Accidents, illnesses, and unexpected health issues can arise anytime, and the costs can be overwhelming.
Pet insurance can help cover these expenses, from routine vet visits to emergency care and treatments. It's a prudent investment that ensures your pet can receive the necessary care without putting a significant dent in your wallet. Just like an orthopedic bed aids your pet's rest or a pet pool provides summer fun, pet insurance offers an indispensable comfort: the reassurance of financial help when you need it the most.
1. Orthopedic Dog Beds
First on our list is orthopedic dog beds. Like us, our pets love a good, comfortable sleep, and an orthopedic bed can make all the difference. These beds are designed with extra cushioning and support to protect your pet's joints and enhance their comfort during sleep. They are especially beneficial for older pets or those with arthritis. Many such beds also come with removable, washable covers, making them easy to keep clean and fresh.
2. Cat Furniture
For our feline friends, cat furniture can significantly enhance their comfort and well-being. Cat trees, condos, and scratching posts can be a great addition to your home. These pieces of furniture offer cats a dedicated place to play, scratch, rest, and observe their surroundings – all natural feline behaviors. Cat trees and condos often include multiple levels, cubbies, and perches, catering to a cat's love for climbing and high vantage points. Plus, having a dedicated scratching post can save your furniture from your cat's claws! Many cat furniture options also incorporate cozy spots for lounging and napping, ensuring your pet has the perfect place to curl up. Catering to your cat's instincts contributes significantly to their comfort and happiness.
The Sisal Cat Shop: Every Cat's Dream Come True
Cat Shelves With Feeding Stations: The Perfect Place To Feed Your Kitty Cat
How Biophilia Designing Can Improve Your Pet's Well-Being
Floating Cat Shelves: Elevating Your Feline's Comfort And Style!
Cat Window Perch Ideas Your Cat Will Obsess Over
Rock Your Cat's World: Curved Cat Shelves
Meow-velous: Making Your Home Cat-Friendly
Can I Have A Cat In A Small Apartment?
10 Design Ideas For Cat Owners In Small Places
Get Ready for Luxury: 8 Best Fancy Cat Trees
<
3. Catios and Cat Enclosures
Now, let's talk about a unique piece of pet equipment that's been growing in popularity – catios and cat enclosures. A catio, or cat patio, is an outdoor enclosure that allows your feline friend to enjoy the great outdoors without the typical risks associated with free roaming. These enclosures can be as straightforward or elaborate as you wish – from window, box-style structures to larger, freestanding versions with multiple levels and play elements.
Cat enclosures are a fantastic way for your indoor cat to safely experience outdoor stimuli, like watching birds or feeling the breeze on their fur. They can help reduce boredom and associated behavioral issues, offering mental stimulation and physical exercise. Plus, they're an excellent way to keep your pet safe from traffic, other animals, and the risk of getting lost. With a catio, your cat can enjoy the best of both indoor and outdoor worlds, providing a comfort that's hard to beat!
Purrfect Pots For Catios: A Guide To Choosing The Right Material
This Company Is Devoted To Building Catio Cat Enclosures
Should A Catio Have Litter Box?
10 Tips For Choosing The Best Cat Enclosure Furniture For Your Catio
When Building Catios Is Not An Option [2021 Updated]
Building Your Cat A Catio For Less Than $100
Your First Catio: 10 Essential Steps To Success
Everything You Need To Know About Outdoor Cat Tunnels In 2023
The Essential Directory For Jaw-Dropping Window Catio Kits
4. Pet Pools
As the weather warms up, a pet pool can be a fun and cooling retreat for your pet. It's a great way for them to stay hydrated, cool off, and get some exercise. Pet pools are typically made from durable, pet-friendly materials and are available in various sizes to accommodate different breeds. Plus, they're a fun way to keep your pet entertained during hot summer days. Remember, safety first – always supervise your pet when they're playing in water.
5. Interactive Toys
Last, but certainly not least, interactive toys are a must for keeping your pet stimulated and engaged. These toys can range from puzzle feeders that make your pet work for their treats, to motorized toys that mimic prey movements. Interactive toys not only provide entertainment but also mental stimulation, helping to keep your pet's mind sharp.
Conclusion
From orthopedic beds and pet pools to elevated feeders, heating pads, and interactive toys, investing in these products can significantly enhance your pet's comfort and quality of life. Remember, our pets give us their best every day, and they deserve the same in return. These products not only cater to their physical comfort but also their mental well-being, ensuring they lead a happy, healthy, and fulfilled life. Happy pet parenting!
Lisa Illman is the Founder of Kritter Kommunity, LLC. She has a tuxedo adult cat and has had him since he was a baby kitten. Before her cat Finnegan, Lisa had had two FIV-positive cats for over a decade. They inspired Lisa to invent a cat enclosure and a portable catio so they could safely sit outside and enjoy fresh air and sunshine. Lisa had a Poodle and a parakeet growing up. She currently loves to pet-sit for her neighbors' dogs and cats.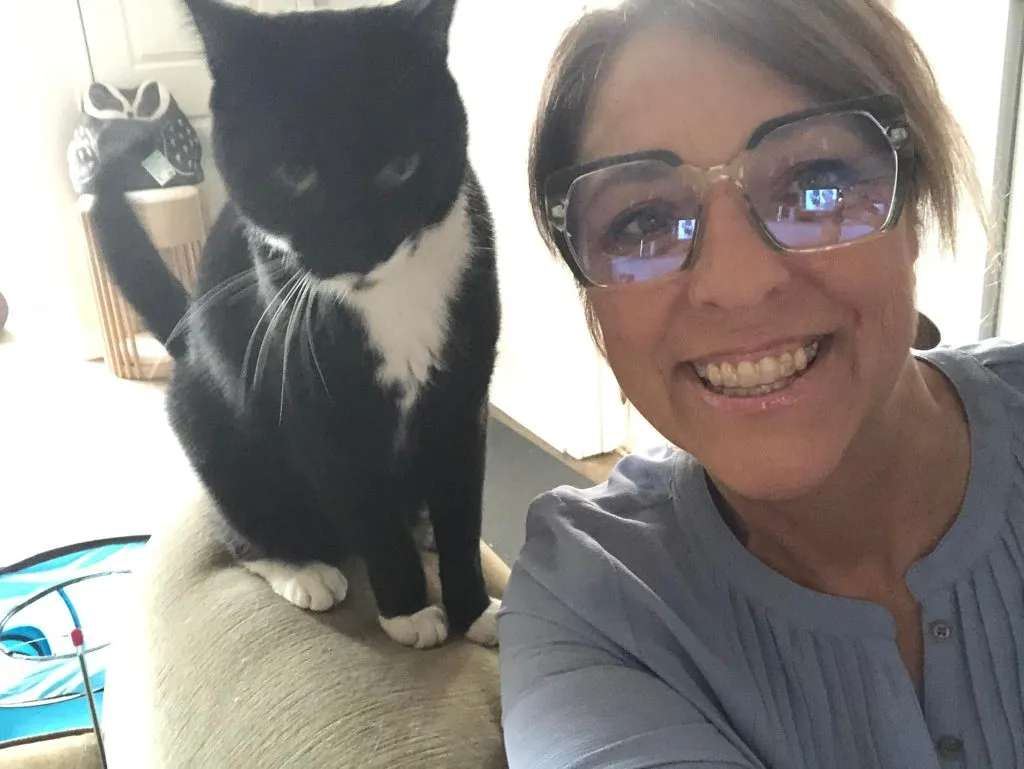 Why is Kritter Kommunity Your Trusted Partner?
Our mission at Kritter Kommunity is to promote happy and healthy lives for pets and their owners. We specialize in Barkitecture and designing tips for pet-friendly homes, utilizing the natural instincts of cats, dogs, and small critters to create a home life that pets and people love. From tips on pet care to reviews on pet toys and furniture, we are a go-to source for all things cats, dogs and small critters. Join us in celebrating the joys of pet ownership and providing the best possible lives for our furry friends.