Cat's love to play. Whether your feline best friend is a kitten or senior, playtime can almost be all the time. Between feeding time and naps, your cat is more than likely playing. It's an outlet that both your and the cat can enjoy and strengthens the bond between you both. Playing will also keep your cat active and maintain their weight. If you're looking for some fantastic cat toys that will keep you and your cat amused for hours, then this list will help you find what you need.
Cat Toys From Tuft & Paw
Tama Balls: These tightly wrapped ropes are only $9 and made of strong polyester. They are very durable for the roughest feline and excellent for all types of play, like batting and scratching. They feature a modern design that is eye-pleasing for you and perfect for your cat.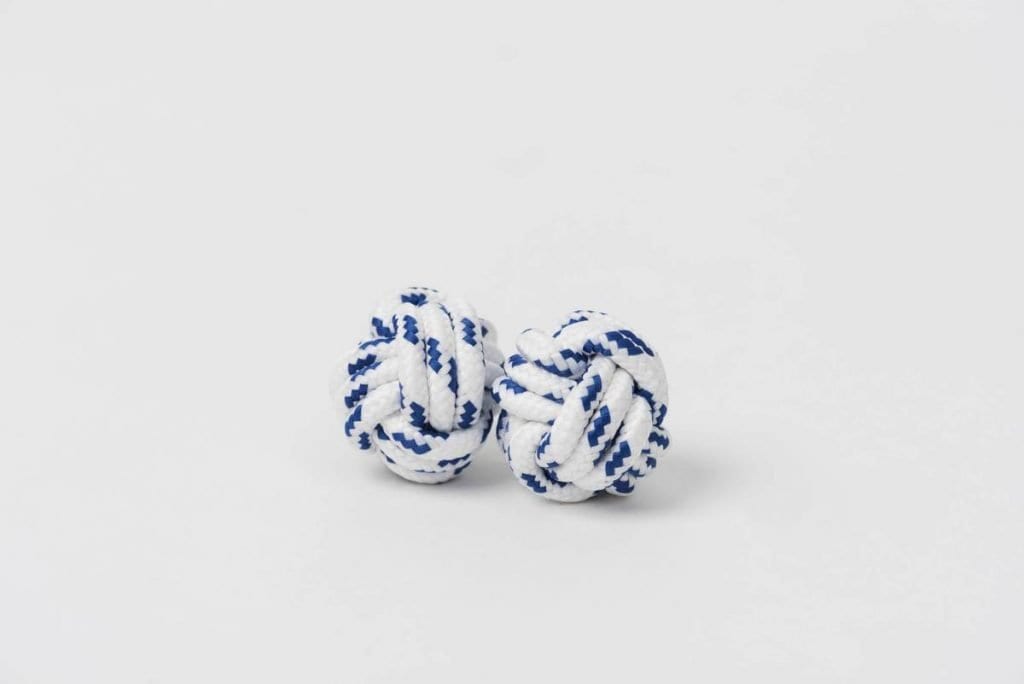 Bamdoll: This soft toy is perfect for playtime and comprises a cream-colored natural material like cotton and linen fabrics. It's relatively durable and makes an excellent chew toy, perfect for batting or tossing around. It great to encourage your cat to chase. For only $29, it's hard to pass up!
Fishbone: $29 for a cat toy that resembles a fish skeleton is not only fascinating, but it comes with a catnip bag that'll help relax your overly energetic kitty. Its made of substantial cotton and linen while being filled with polyester. It'll hold the catnip scent and is durable enough for many rough playtimes.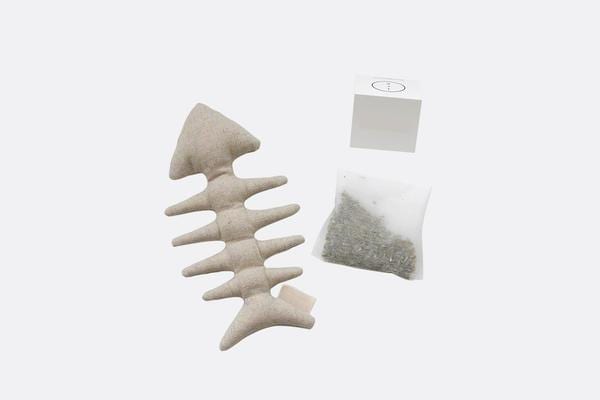 MiaCaroTopo: This traditional yet simple cat toy for $29 is a must-have for any household. It's made of natural materials and safe for your cat to grab or bite. It animates with minimal movement on your part, and you can smile as your cat lunges for the pom-pom at the end. It has a comfortable leather lure that is easy to hold and stylish.
Fish and Chews: This $29 toy is built to encourage your cat to chase and hunt. It features cotton, birch, and wool materials along with neutral colors, an aesthetic that echoes a modern lifestyle. The toy is safe for your cat to chew on and is durable enough when playtime gets rough.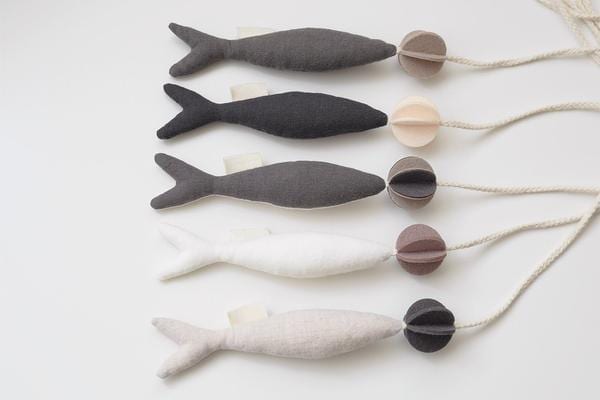 MiaCara Filo: This $29 toy looks like a cork with tanned vegetable leather that quickly engages your cat's primal hunting instincts. The texture is irresistible and durable, yet soft on your cat's paws. It features neutral colors to fit a modern look.
Catnut: This donut-shaped toy has a catnip aroma and is only $19. The catnut (donut) is durable and can handle most types of playtime. It can also be reintroduced to catnip when needed and makes for a colorful accessory for your kitten's toy collection.
Salmon Tail: Another genius fish toy for only $19. It looks like a big juicy salmon tail with scales and spots that look realistic and detailed. The colors are bright and make for a great soft toy for play and to nap with.
Cuppa Tea: For $29, this British style tea bag comes with a small bag of catnip and has an air of modern posh. The cotton string and tag encourage playtime yet durable for rough play.
Salmon cut: If the salmon tail isn't enough, this $19 salmon cut toy is another perfect addition to your cat's toy collection. The soft toy invokes your cat's hunter instinct, and they give chase once it's tossed. It's the size of an actual salmon cutlet and perfect for playing and naptime.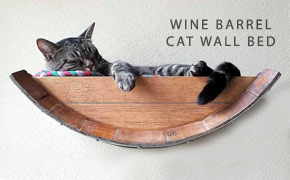 While training your cat is essential, not every interaction has to be so serious. Your cat needs mental and physical stimulation to keep them going strong and fit. Help your cat unlock its primal natures with these ten modern cat toys. You'll strengthen your bond, and your cat will be in heaven with every toss of the toy. These toys are made for cats, designed for life, and made of the quality and resilient materials.
While there are many cat toys on the market, few are made with your personal aesthetic in mind. If your home hosts a more modern look and theme, these toys are a perfect addition to the household. Their colors are neutral and will blend perfectly while keeping your feline best friend entertained for hours. From traditional to truly unique, these toys are durable and safe for your cat.
Kritter Kommunity Contributor