Cat's love to play. Whether your feline best friend is a kitten or senior, playtime can almost be all the time. Between feeding time and naps, your cat is more than likely playing. It's an outlet that both your and the cat can enjoy and strengthens the bond between you both. Playing will also keep your cat active and maintain their weight. If you're looking for some fantastic cat toys that will keep you and your cat amused for hours, then this list will help you find what you need.
Aesthetic Cat Toys by Tuft and Paw
Felines are all about playtime! Whether your furry friend is a kitten or a senior cat, they're always up for a good game. Between meals and naps, you'll find your cat playing – and that's a great thing! Playtime is an excellent way to build a bond between you and your cat, and it'll keep them active and fit. So if you're looking for some fun and aesthetic cat toys (ones that make you go, 'wow, that looks great on the living room floor') to keep you and your cat amused for hours, then check out this list of amazingly aesthetic cat toys that are sure to have your kitty purring with delight!
RELATED: Everything You Need to Know About Calico Cats
Luxury Cat Toy: Tama Balls
These tightly wrapped ropes are only $9 and made of strong polyester. They are very durable for the roughest feline and excellent for all types of play, like batting and scratching. They feature a modern design that is eye-pleasing for you and perfect for your cat.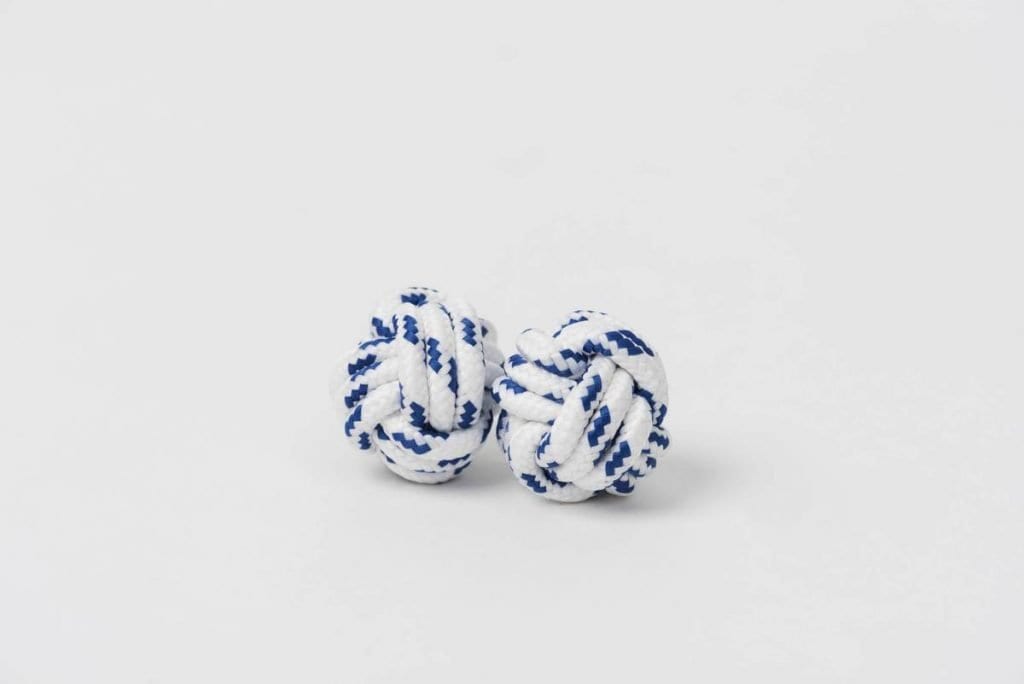 Luxury Cat Toy: Bamdoll
Bamdoll: This soft toy is perfect for playtime and comprises a cream-colored natural material like cotton and linen fabrics. It's relatively durable and makes an excellent chew toy, perfect for batting or tossing around. It great to encourage your cat to chase. For only $29, it's hard to pass up!
Luxury Cat Toy: Fishbone
$29 for a cat toy that resembles a fish skeleton is not only fascinating, but it this one is a true luxury toy! It is aesthetically pleasing and comes with a catnip bag that'll help relax your overly energetic kitty. It's made of substantial cotton and linen while being filled with polyester. It'll hold the catnip scent and is durable enough for many rough playtimes.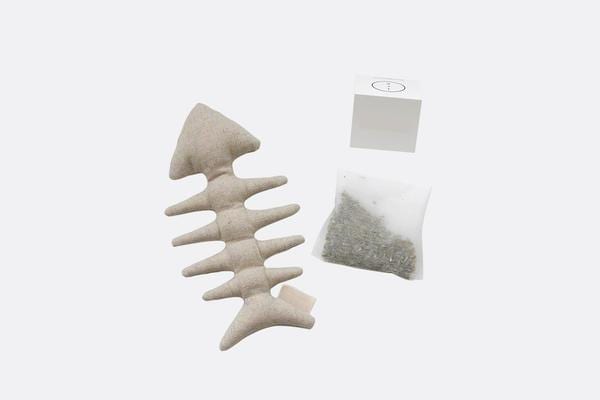 Luxury Cat Toy: Fish and Chews
This $29 toy is built to encourage your cat to chase and hunt. It features cotton, birch, and wool materials along with neutral colors, an aesthetic that echoes a modern lifestyle. The toy is safe for your cat to chew on and is durable enough when playtime gets rough.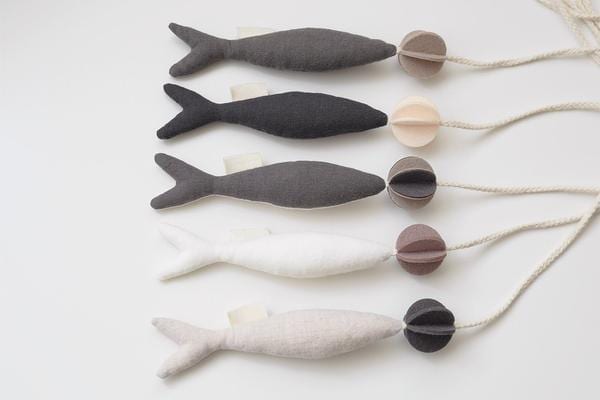 Luxury Cat Toy: MiaCara Filo
This $29 toy looks like a cork with tanned vegetable leather that quickly engages your cat's primal hunting instincts. The texture is irresistible and durable, yet soft on your cat's paws. It features neutral colors to fit a modern look.
Luxury Cat Toy: Catnut
This donut-shaped toy has a catnip aroma and is only $19. The catnut (donut) is durable and can handle most types of playtime. It can also be reintroduced to catnip when needed and makes for a colorful accessory for your kitten's toy collection.
Luxury Cat Toy: Tama Balls
Another genius fish toy for only $19. It looks like a big juicy salmon tail with scales and spots that look realistic and detailed. The colors are bright and make for a great soft toy for play and to nap with.
Luxury Cat Toy: Salmon Cut
If the salmon tail isn't enough, this $19 salmon cut toy is another perfect addition to your cat's toy collection. The soft toy invokes your cat's hunter instinct, and they give chase once it's tossed. It's the size of an actual salmon cutlet and perfect for playing and naptime.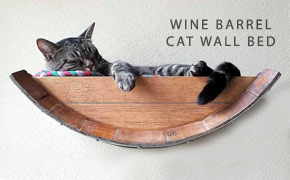 Luxury Cat Toys Popularity
Cat toys have come a long way and now offer a variety of styles to fit any cat lover's aesthetic. From traditional to bohemian to modern, there is something for every cat-loving household. Luxury cat toys are especially popular these days and include all types like balls, wands and interactive.
Not only are the modern cat toys aesthetically pleasing, they are fun for cats; they also add a touch of style to any décor. So don't be afraid to show off your love of felines with these stylish cat toys.
Concluding Purrs
While training your cat is essential, not every interaction has to be so serious. Your cat needs mental and physical stimulation to keep them going strong and fit. Help your cat unlock its primal natures with these ten modern cat toys. You'll strengthen your bond, and your cat will be in heaven with every toss of the toy. These toys are made for cats, designed for life, and made of the quality and resilient materials.
While there are many cat toys on the market, few are made with your personal aesthetic in mind. If your home hosts a more modern look and theme, these toys are a perfect addition to the household. Their colors are neutral and will blend perfectly while keeping your feline best friend entertained for hours. From traditional to truly unique, these toys are durable and safe for your cat.
For other cat-friendly design and decor ideas, here is a reading list from our blog!
The Sisal Cat Shop: Every Cat's Dream Come True
Cat Shelves With Feeding Stations: The Perfect Place To Feed Your Kitty Cat
How Biophilia Designing Can Improve Your Pet's Well-Being
Floating Cat Shelves: Elevating Your Feline's Comfort And Style!
Cat Window Perch Ideas Your Cat Will Obsess Over
Rock Your Cat's World: Curved Cat Shelves
Meow-velous: Making Your Home Cat-Friendly
Can I Have A Cat In A Small Apartment?
10 Design Ideas For Cat Owners In Small Places
Get Ready for Luxury: 8 Best Fancy Cat Trees
<