So your puppy finally hit the milestone you've been waiting for he's turned one! Happy first birthday!
What Do You Do For Your Dog's First Birthday?
Are you wanting to throw Fido a magical birthday bash just to celebrate him, but don't know quite where to start? Since your dog is a puppy, having a birthday party would be so much fun!
Don't worry, we have 10 fabulous paws-up worthy dog-themed birthday ideas to get you started!
The best way to celebrate is to have a birthday party for your new one year old puppy! There are lots of themes you can use to celebrate your dog's very first year alive. Themes are a fun way to focus on decorating, games and giveaways that are similar; not to mention gifts! Good themes for a one year old puppy are 101 Dalmations, Fire Hydrant, Hot Diggity Dog, Holy Guacomole, Poop Emojis, Costume party and a Beach party.
1. 101 DALMATIANS
By now, if you haven't seen the movie 101 Dalmatians you've definitely had at least heard of it. Start off with finding some dog-safe cookie and cake recipes! Once you make the cookies and cakes, decorate them with Dalmatian spots! The key to this theme is black and white spots, so go crazy!
You can also watch some highlights from the movie to get ideas for the characters and different dalmatian pups!
Don't forget to print out or draw some party signs shaped like Dalmatians so your party guests know where the party is! Amazon has a really cool poster you can use to hang above the food. Two of them can be used, one above the refreshments table and one above the entry door.
If you get a cake (oh do a cake!!!) there are some adorable dalmatian cake toppers right on Amazon. They are soooo cute! I love these.
2. FIRE HYDRANT
What is the first thing you think of when think of walking your dog? No, not to remember the doggie bags. Yes, fire hydrants! Use a dog cake recipe and make some pupcakes for all the four-legged guests. You can buy a fire hydrant cupcake stand to expertly and decoratively display the cakes until it's time to eat!
You can also place cardboard cutouts of some fire hydrants in the area you want Fido and his friends to "let loose".
For this theme, I would stick with the colors red, yellow, white, and black. Oh! And if you wanted to give out party favors, don't sleep on fire hydrant snapped doggie bag carriers. What a way to bring this doggy first birthday party theme full circle!
And what is a fire hydrant puppy party without a sprinkler shaped like one?
Include '1 birthday' celebration signs all over the place too. The blue and red will compliment each other nicely!
3. HOT DIGGITY DOG
Mickey Mouse Club House is a huge hit amount the two-legged kiddos, so why can't it be for the four-legged ones? For this dog birthday party theme, we're going to focus on Mickey Mouse's saying "Hot Diggity Dog". You can make a hot diggity dog buffet for both the humans and the dogs. Include a hot dog bar for the people, and for the puppies, you can put together a build your own goody bag station with dog treats of all different shapes and sizes. What fun for a dog-themed birthday party!
4. HOLY GUACAMOLE
It's no secret that almost everyone loves guacamole and avocado. So why not make them the theme for your dog's first birthday party? "Holy guacamole, Fido is One" screams that your party is going to be fun! Grab some dog toys shaped like avocados and make a big bowl of guacamole for your human guests to get started munching on while their furry friends enjoy the dog-themed taco bar! Don't forget the sombreros!
5. POOP EMOJIS
What do dogs do most besides eat and sleep? Poop! You know what's funny and never grows old? The poop emoji! This dog birthday party theme is sure to get a laugh out of your guests and will be talked about for weeks to come! Make some "poopmoji" cutouts and line your yard with them before putting your puppy in a poop hat. Don't forget to make some poop pupcakes, and this poopy puppy birthday party will be a hit!
What do you do for your dog's first birthday?
6. COSTUMES
Is your dog's first birthday around Halloween? What better way to celebrate than with a costume party? Send out your invites and request that every pooch show up in his or her favorite doggy costume and let the festivities begin! Colors and food are open for the taking with this doggy party idea, so choose what speaks to your heart!
What do you do for your dog's first birthday?
There are oodles of doggy outfits to choose from on Amazon. It would be fun to dress up as a dog cartoon, favorite movie character or a mermaid on a warm summer day!
Boxes with ONE balloons inside can decorate the celebration; later to be opened up for your dog and his friends to play with!
7. BONES
When you think of dog treats, what do you think of? That's right, bones! Let's go all out with a bone-themed puppy party by making a homemade dog cake in the shape of a milk bone! Get some bone and paw print streamers and top off this wonderful poochy party with some puppy cookies in the shape of bones as well!
If you really want to go all out, now's the time to buy a bone-shaped bow tie for Fido's collar or some bone-shaped bows for Fluffy's ears!
To make it super easy on yourself, I suggest having a few Milk Bone tins with snacks around. These can literally be ordered right on Amazon!
8. BEACH BOW-WOW
Who doesn't love the beach? Go to the store and grab all the blue and white balloons because the dog-themed party is going to be off the wave- I mean hook! Order some dog pools and fill those babies up, because this theme is perfect for a pooch whose birthday party is in the middle of summer. Grab some leis and some tropical-themed dog toys and you're all set for this beach bow-wow!
9. LET'S PAWTY
Sometimes classic is better than an extravagant theme. But that doesn't mean you can't go all out while remaining simple. For this puppy party theme, you're going to want to get table cloths, balloons, hats, and toys in the same color. Let's Pawty is all about focusing on your dog and their party, and less on the theme. Go simple with some dog cake cupcakes and some color-themed doggie bag holders and you'll be all set!
10. PAW PATROL
Paw Patrol is another show that's popular with the human kids, so let's make it popular with the puppies too! Get some Paw Patrol party decorations from your local party store and you're nearly ready to go! All that's left to do is make a homemade dog cake and pick your favorite Paw Patrol character to dress your pooch up as. Feel free to go simple with the cake here, this dog party theme speaks for itself!
Conclusion
What do you do for your dog's first birthday? There are so many things you can do, but for a puppy, having a party seems to be the best. Cake, dog guests, games, food, licks, wags and lots of social media shareables!
Having a theme can make it super easy too. Plus you can coordinate fun games that can tie into the entire vibe.
No matter what theme you choose to go with, your puppy is going to have the best first birthday ever! He will know, without a doubt, exactly how much you love him when he sees all the effort you have put into a special puppy birthday party!
For other posts covering dog birthday parties, see our other articles here:
How To Throw Your Poodle A Posh Birthday Party
10 Ways To Make Your Poodle's Birthday Pawesome
Tips For Planning A Dog Birthday Party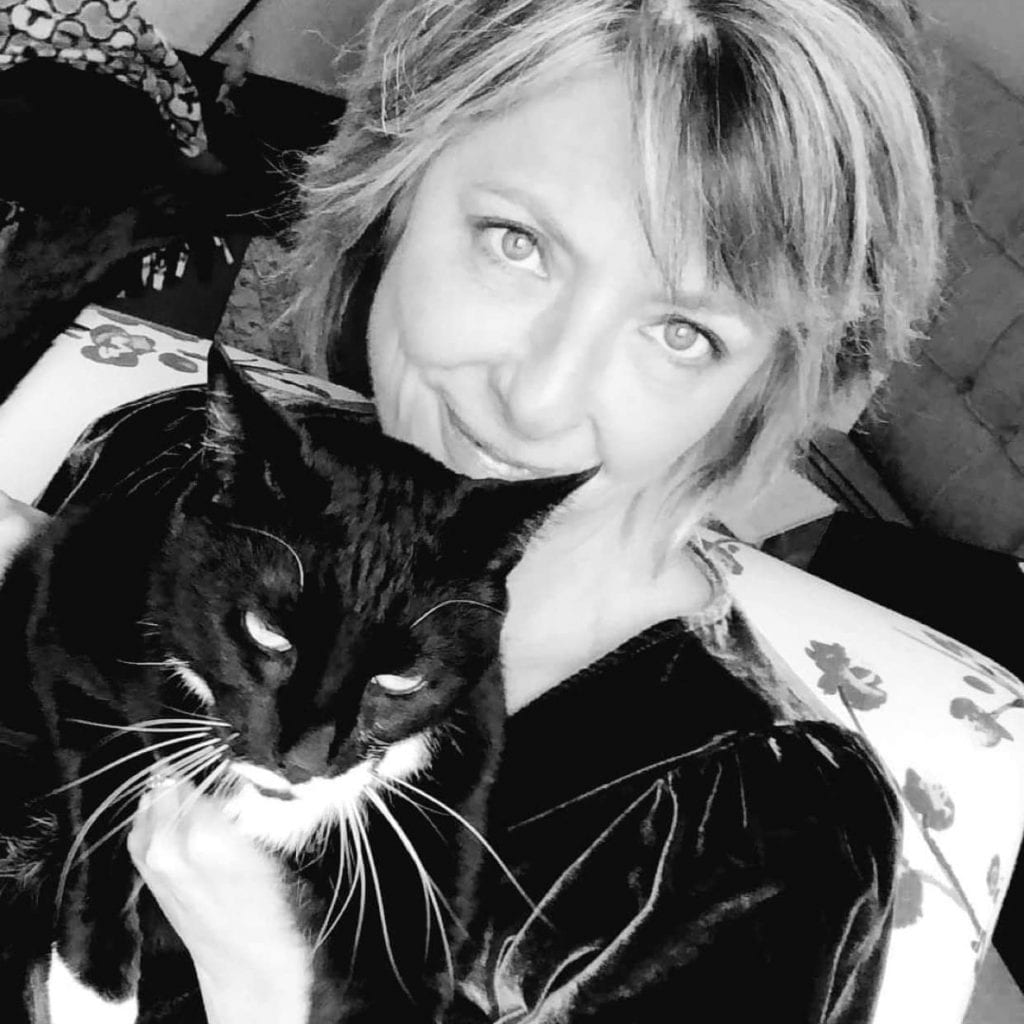 Lisa is the owner of Kritter Kommunity and the inventor of the @KritterKondo cat enclosure. She is owned by her mischievous and adorable kitty cat, Finnegan. He has his own Facebook too.